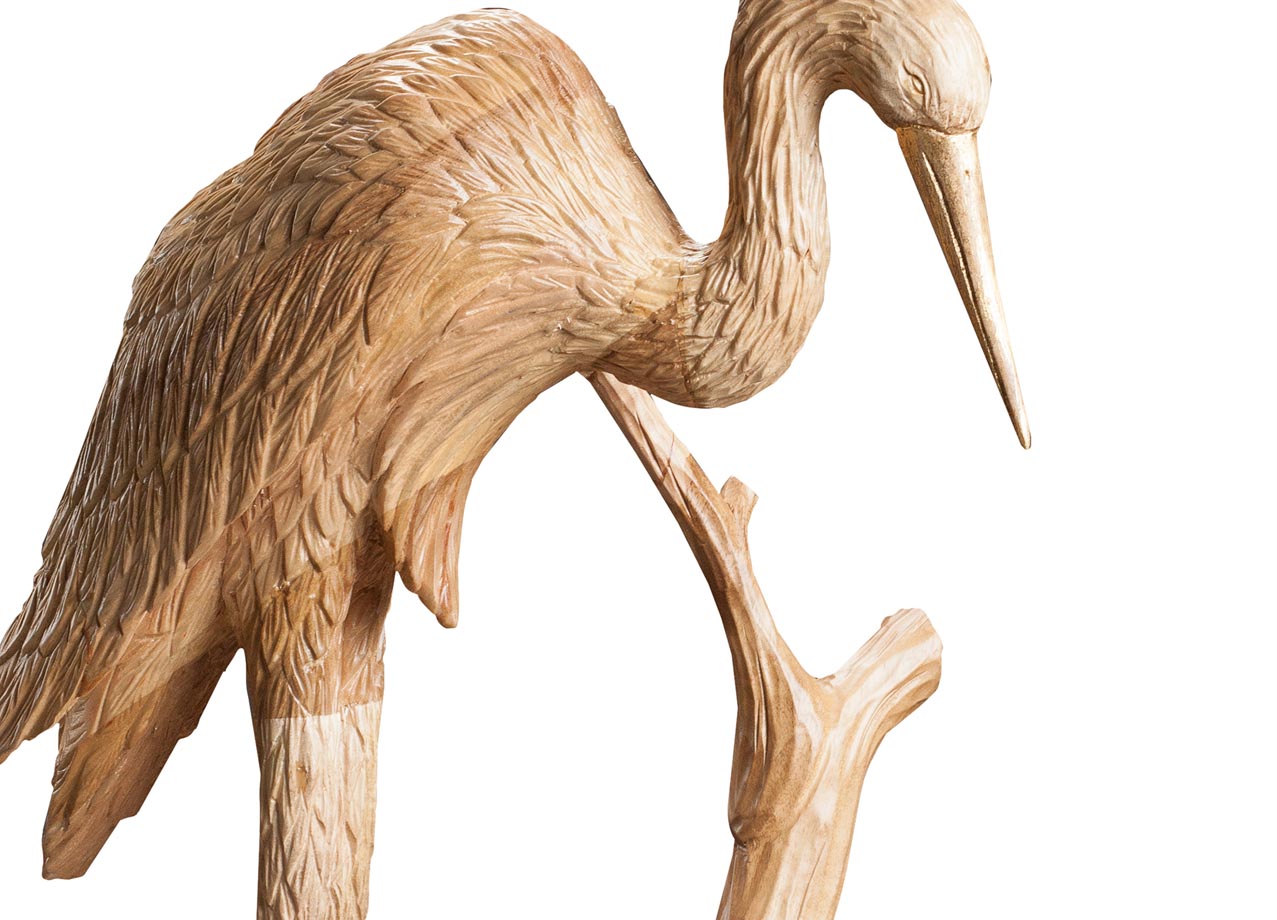 The French Touch
Key pieces to add to your home for a hint of je ne sais quoi


by Patti Sunio

Maison et Objet caps off Digital Days with a fitting finale, paying homage to its roots. In the previous weeks, the event showcased a curation of fascinating design propositions demonstrated by makers from all parts of the globe, under the themes Unexpected Gift, Trendy Déco, Well at Work, Craft Métiers d'art, Outdoor Living, Sustainable, and Premium Design.
Now on its closing week, Digital Days celebrates the French art of living with So French. It's the bold approach to radical design sensibilities, where traditional techniques are revisited with a twist, and designs are deliberate, chic and contemporary, ethical, and meaningful.
From stylish and straightforward furniture to playful accessories with a feel-good factor, discover what's on TouchPoint's list: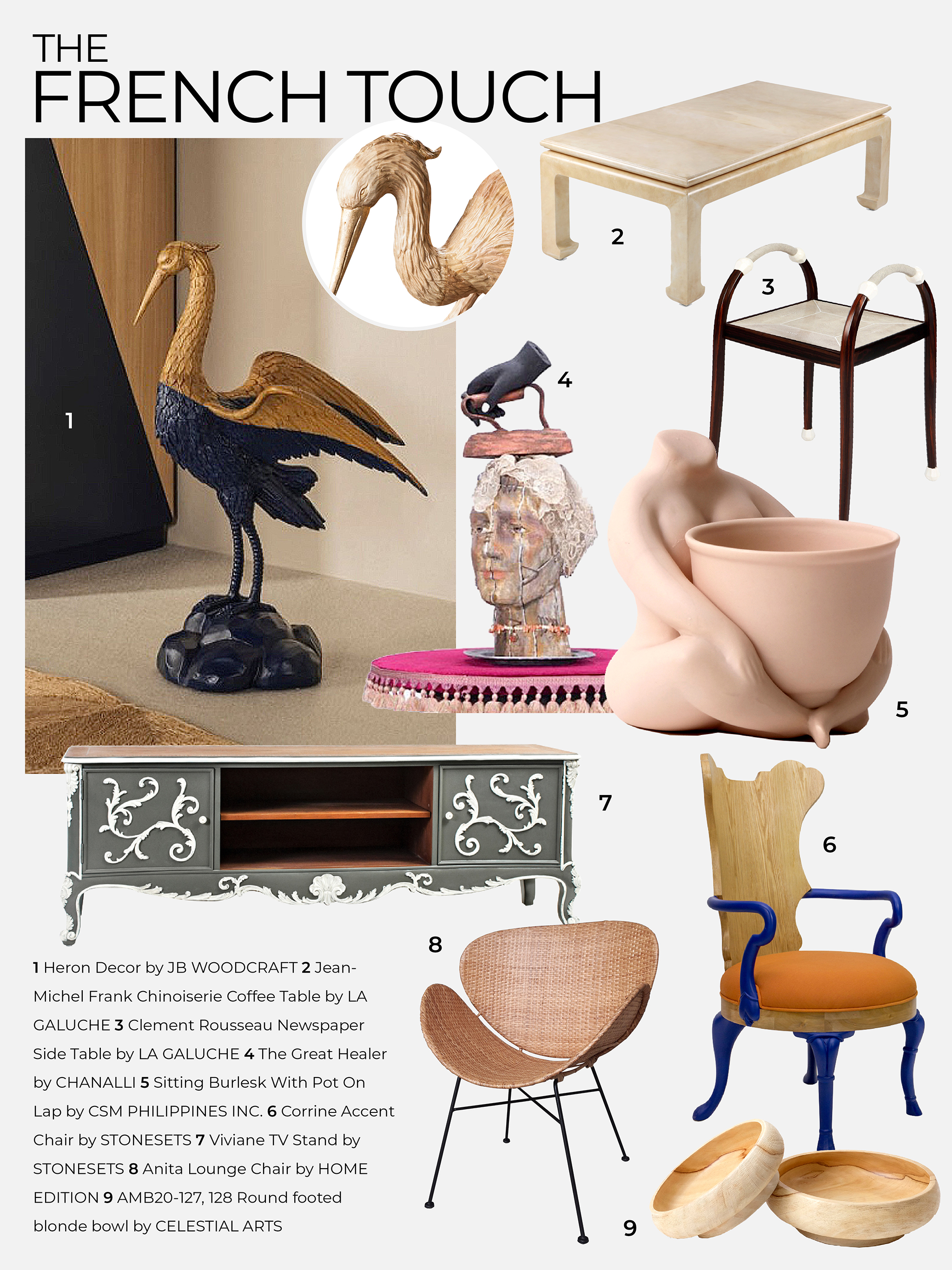 1. Heron Decor, JB WOODCRAFT
Bring the outdoors in with this decorative piece, hand-carved in wood by master craftsmen from Pampanga.
2. Jean-Michel Frank Chinoiserie Coffee Table, LA GALUCHE
A classic coffee table originally designed by Jean-Michel Frank. Its impeccably sleek design makes it a covetable addition to any home. Available for bespoke.
3. Clement Rousseau Newspaper Side Table, LA GALUCHE
A classic 1920s Rousseau-inspired side table that fits into a corner nook for catching up on reading.
4. The Great Healer, CHANALLI
A true collector's piece, this sculpture is hand-carved in solid wood, with antique iron, jusi veil, mabi pearl, a diamond set on a 10k Gold Ring, and antique corral.
5. Sitting Burlesk with Pot on Lap, CSM PHILIPPINES INC.
A quirky container for your scented candle or an indoor plant, both of which are nourishing for the soul.
6. Corrine Accent Chair, STONESETS
Bright colors add an unexpected twist to this classic piece. Made of veneer and wood.
7. Viviane TV Stand, STONESETS
An old-style furniture is given a fresh look with a muted color palette, resulting in a modern, sleek, and sophisticated finish.
8. Anita Lounge Chair, HOME EDITION
Intricately woven rattan is crafted into a relaxing lounge chair, with its distinct oval shape and curved edges adding character to its form.
9. AMB20-127, 128 Round footed blonde bowl, CELESTIAL ARTS
A multi-purpose bowl hand-carved from acacia wood. Use it to organize your little trinkets, as a catch-all, or as fun food platters.
Discover more French-inspired furniture and decor on MOM (Maison&Objet and More) at mom.maison-objet.com or browse through our catalogue.