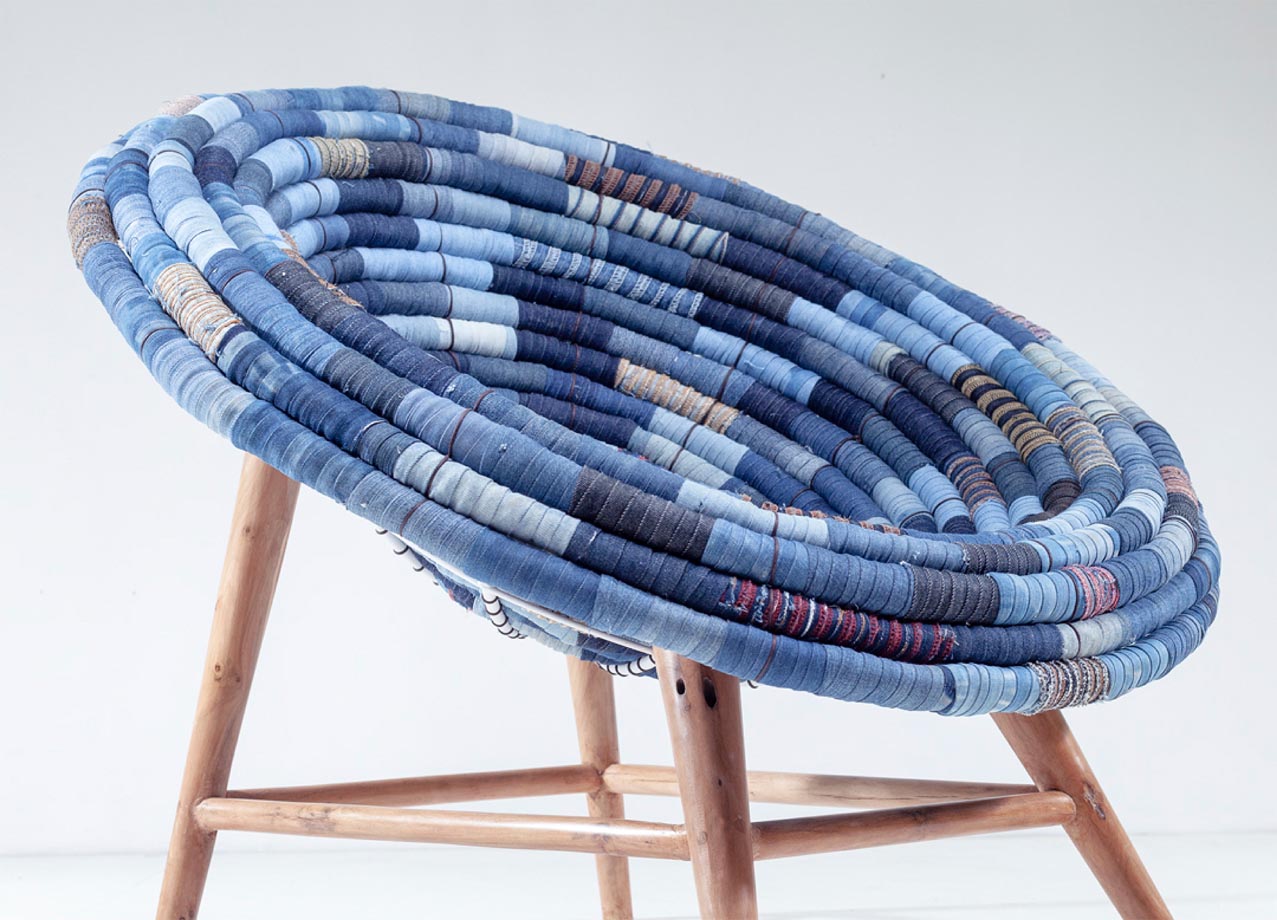 Creative Art Pieces that Tell a Story
Curate your home and workspace with these statement-making finds


by Patti Sunio

Maison & Objet and More (MOM), the French trade fair's online platform, presents Digital Days, featuring a curation of creative designs by craft workers, material artists, and art manufacturers from across the globe. The online event runs in eight editions, under the themes Unexpected Gift, Trendy Déco, Well at Work, Craft Métiers d'art, Outdoor Living, Sustainable, Premium Design, and So French.
Now on its fourth week, Craft Métiers d'art, zooms in on what makes each artwork exceptional and truly one-of-a-kind. Behind every piece of art is a story, be it the inspiration that led the artist to create a masterpiece, or the years of hard work it took an artisan to hone his craft. It all comes together in the form of an artwork that beckons emotion and awe from its spectators.
They say your home or workplace is an extension of yourself. What stories do you tell in your choice of art pieces? Find inspiration from TouchPoint's picks below: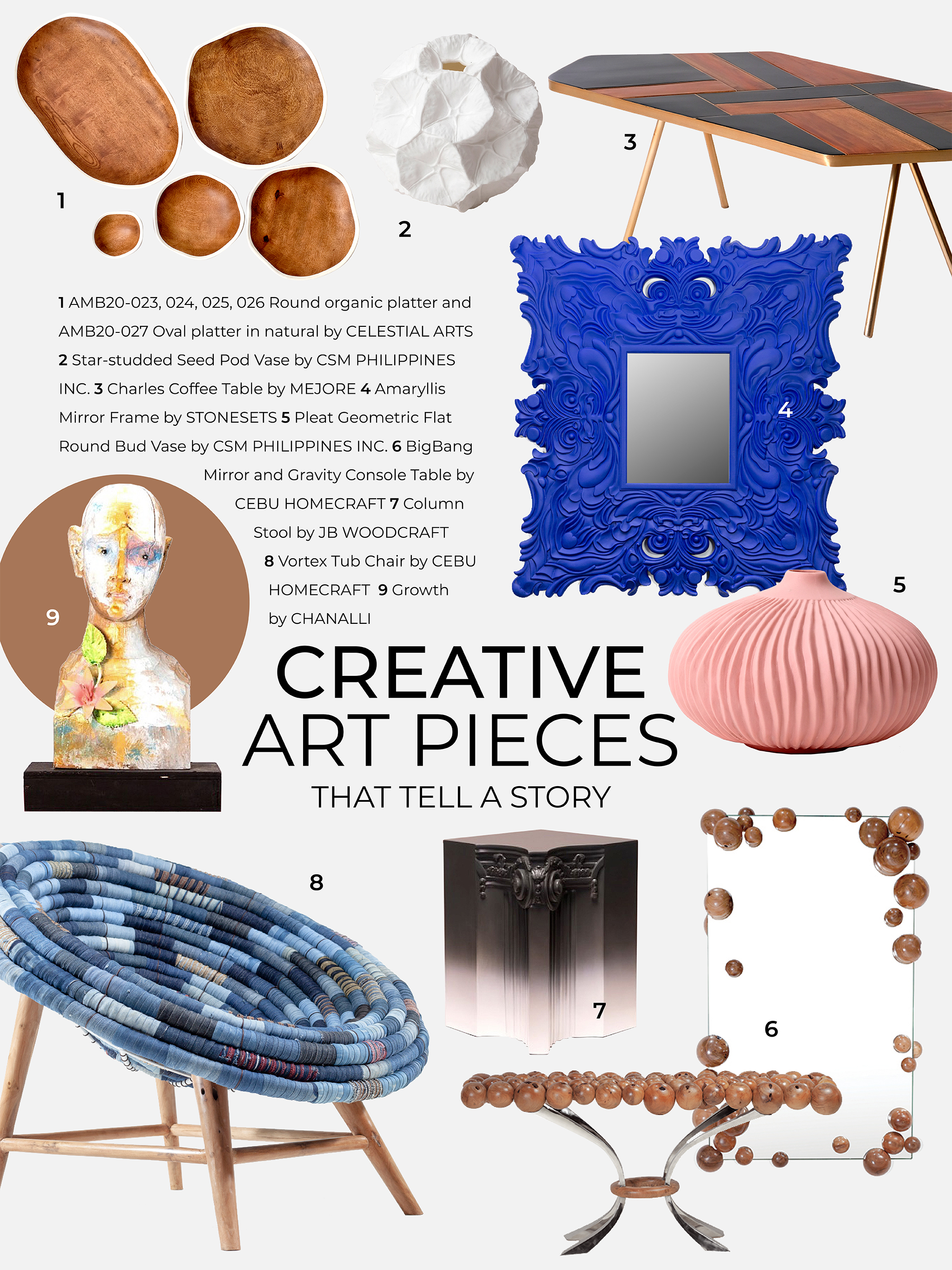 1. AMB20-023, 024, 025, 026 Round organic platter and AMB20-027 Oval platter, natural, CELESTIAL ARTS
Crafted from acacia wood with accent rings on the rim, this set of irregularly shaped platters can be used as dinnerware or as an accessory organizer.
2. Star-studded Seed Pod Vase, CSM PHILIPPINES INC.
Fine bone china is beautifully crafted into this detailed yet understated vase, perfect for elegant foliage and flower arrangements.
3. Charles Coffee Table, MEJORE
The future of furniture is customizable and adaptable to change. Case in point, the Charles Coffee Table has a tabletop with interchangeable glass and veneer wood panels that can be rearranged and reshaped to suit your needs.
4. Amaryllis Mirror Frame, STONESETS
This framed mirror features an intricately carved design in a striking blue color, making it the main attraction of the room.
5. Pleat Geometric Flat Round Bud Vase, CSM PHILIPPINES INC.
Handcrafted from colored porcelain, this ribbed bud vase adds color and charm to your tablescape.
6. BigBang Mirror and Gravity Console Table, CEBU HOMECRAFT
A mirror and console table set inspired by forces of the universe by Cebu Homecraft. While the bubble-like driftwood balls float around the Bigbang Mirror; the Gravity Console Table pulls and holds everything together.
7. Column Stool, JB WOODCRAFT
This state-of-the-art stool deserves a place in your home. Designed from expertly hand-carved wood in a black ombre finish, this can be custom-made in different colors and sizes.
8. Vortex Tub Chair, CEBU HOMECRAFT
Rest at ease in this statement chair made from driftwood and upcycled denim from Cebu Homecraft, a brand dedicated to making unique pieces made from natural and second-life materials.
9. Growth, CHANALLI
This unique collector's item uses the ingenuity of art and beauty to remind us of growth and a hopeful future in these trying times. The Growth sculpture is hand-carved from mango wood, with its natural finish accentuated with brightly colored splotches.
Get inspired by the works of art on MOM (Maison&Objet and More) at mom.maison-objet.com or browse through our catalogue.