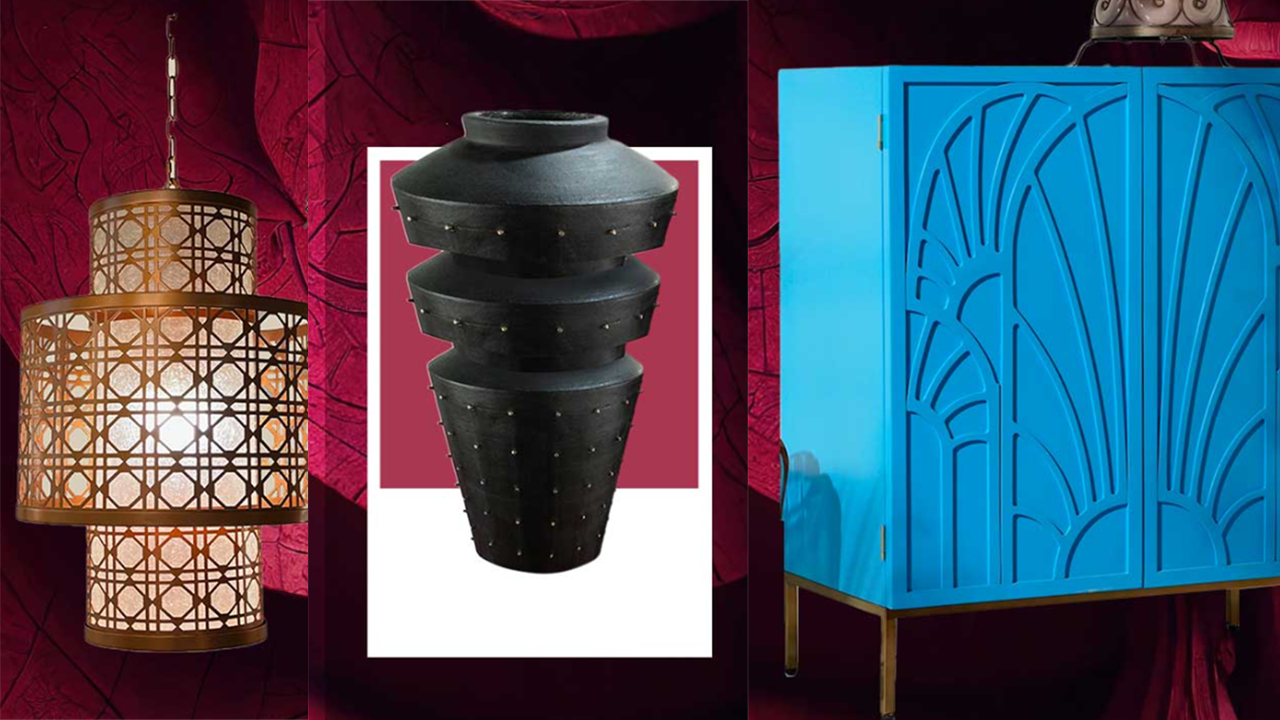 All the DesignPhilippines Items You Can Customize in Viva Magenta
by Samantha Beltran
Pantone excited color and design fans all over the world when it announced its 2023 Color of the Year, Viva Magenta: an exuberant shade of crimson that reflects confidence, optimism, and grace. It's bold without being aggressive, fun without being shocking.
A vigorous shade that can brighten up any space or ensemble, this Pantone color packs drama and versatility when paired with different palettes—whether as an accent or an all-out statement.
Thinking of customizing pieces in Viva Magenta? This shade looks fantastic in different styles and textures. From furniture and lighting pieces to fashion, here are some pieces that will let you incorporate this gorgeous hue into your personal and home style.
Lighting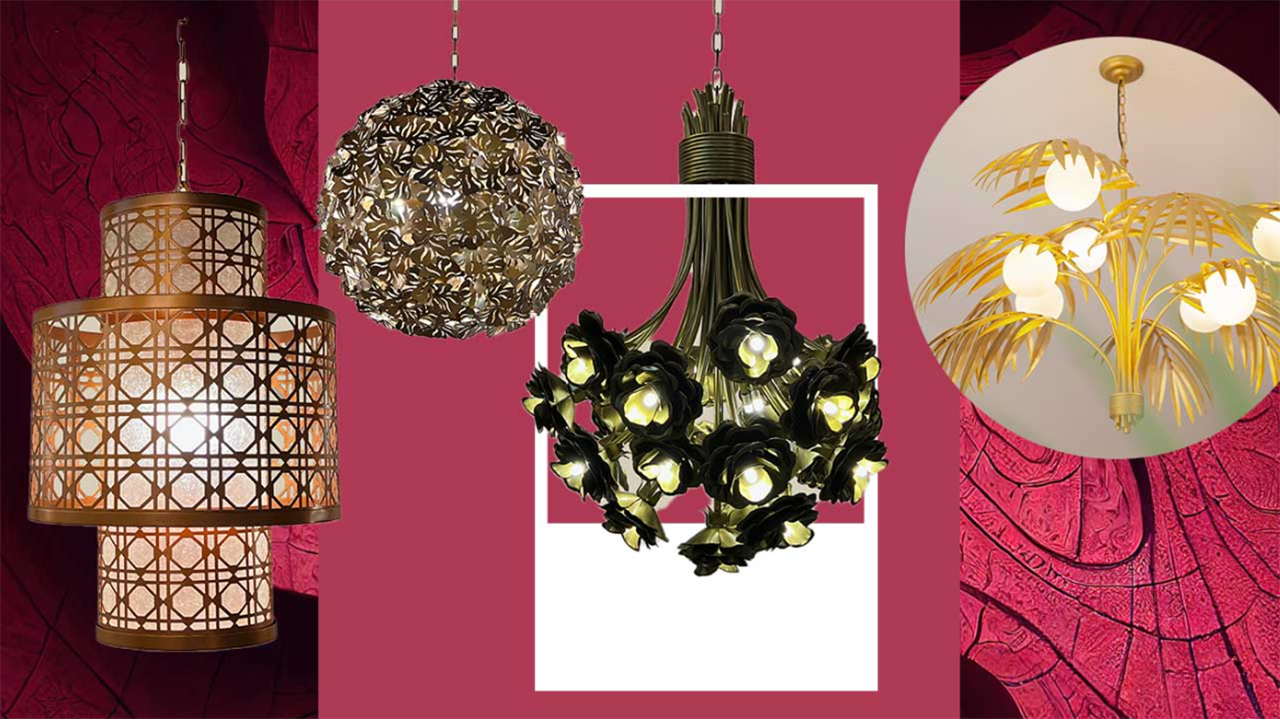 An expert in producing bold and conversational pieces, Venzon Lighting allows you to illuminate your space with its unique and precisely crafted light fixtures. The long-time brand has several options for you to light up different corners of your home.
Reimagined in popping magenta, this Le Palm Chandelier or Eden Sphere Chandelier can inject tropical fun into your space, while the Rose Chandelier adds a striking feminine touch. Meanwhile, the solihiya-inspired Venezia Pendant in Viva Magenta can be a playful take on a classic.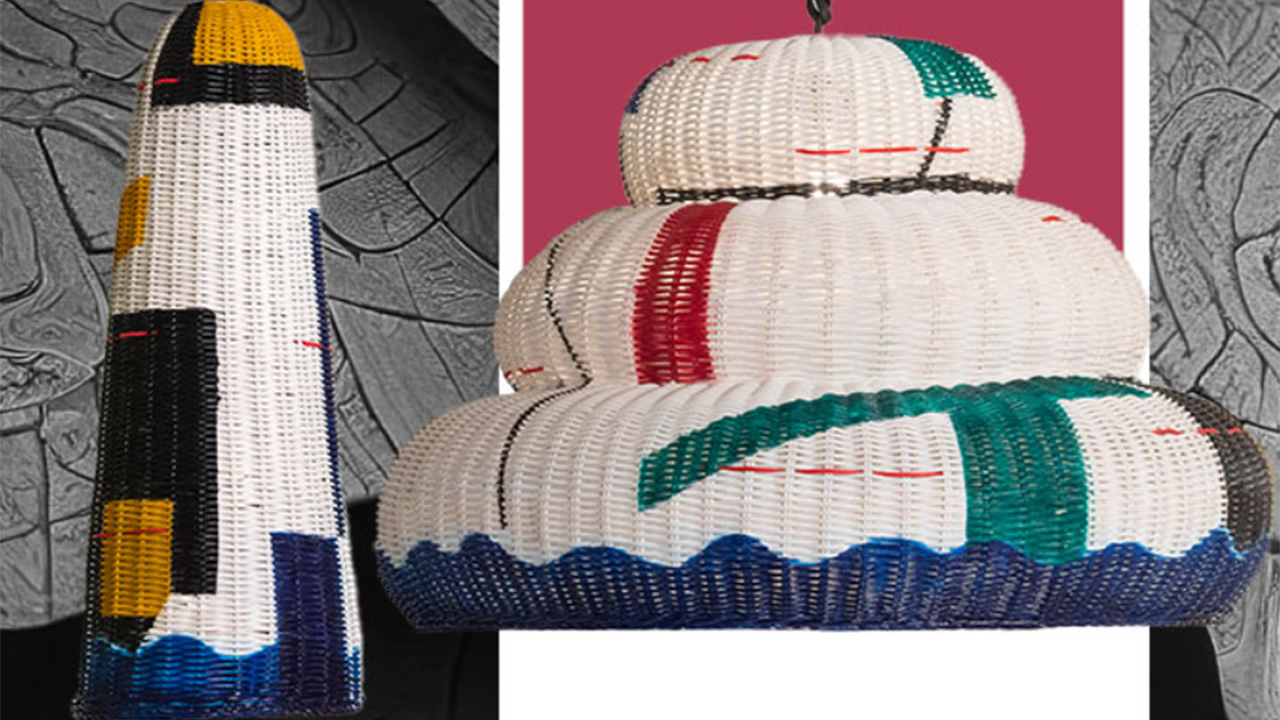 For bold and youthful spaces, the Candy Lamps from Zacarias 1925, featuring impeccably woven wicker lamp shades in edgy silhouettes, works perfectly with eclectic interiors, whether color-blocked or done in a flawless ombré.
Discover more from Venzon Lighting here >>
Discover more from Zacarias 1925 here >>
Furniture and Home Accessories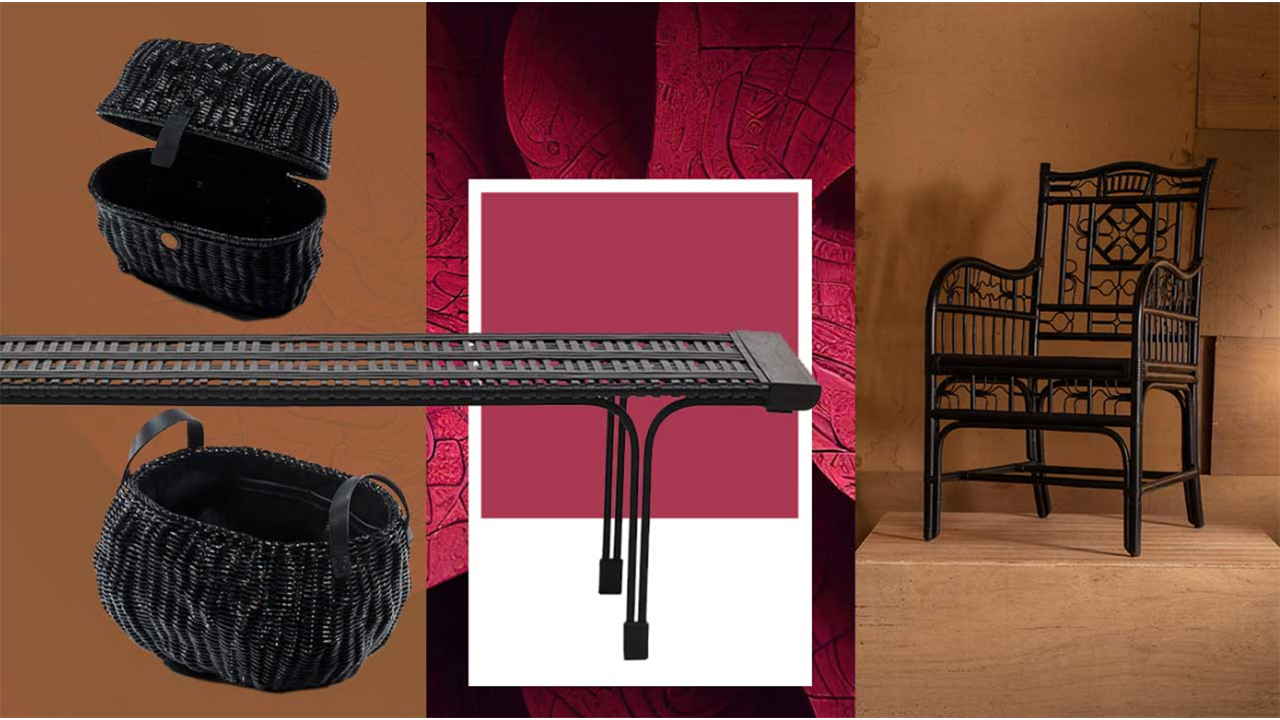 Mandarin Chair photo by Geric Cruz, courtesy of E. Murio,
Add a stunning statement piece in Viva Magenta through your furniture pieces. Zacarias' Monolith pieces, such as its large crumpled basket (a great vessel to hold living room essentials), allow you to punctuate a room effortlessly.
E. Murio, a heritage brand specializing in bent rattan furniture,is also a conversation piece. Go for the unexpected by customizing the classic chinoiserie-inspired Mandarin Arm Chair in Viva Magenta.
Meanwhile, minimalist and modern spaces can add a shock of color with Zarate's Cheque Bench in magenta as a contrast against neutrals.
Discover more from E. Murio here >>
Discover more from Zacarias 1925 here >>
Discover more from Zarate here >>
Pots and Planters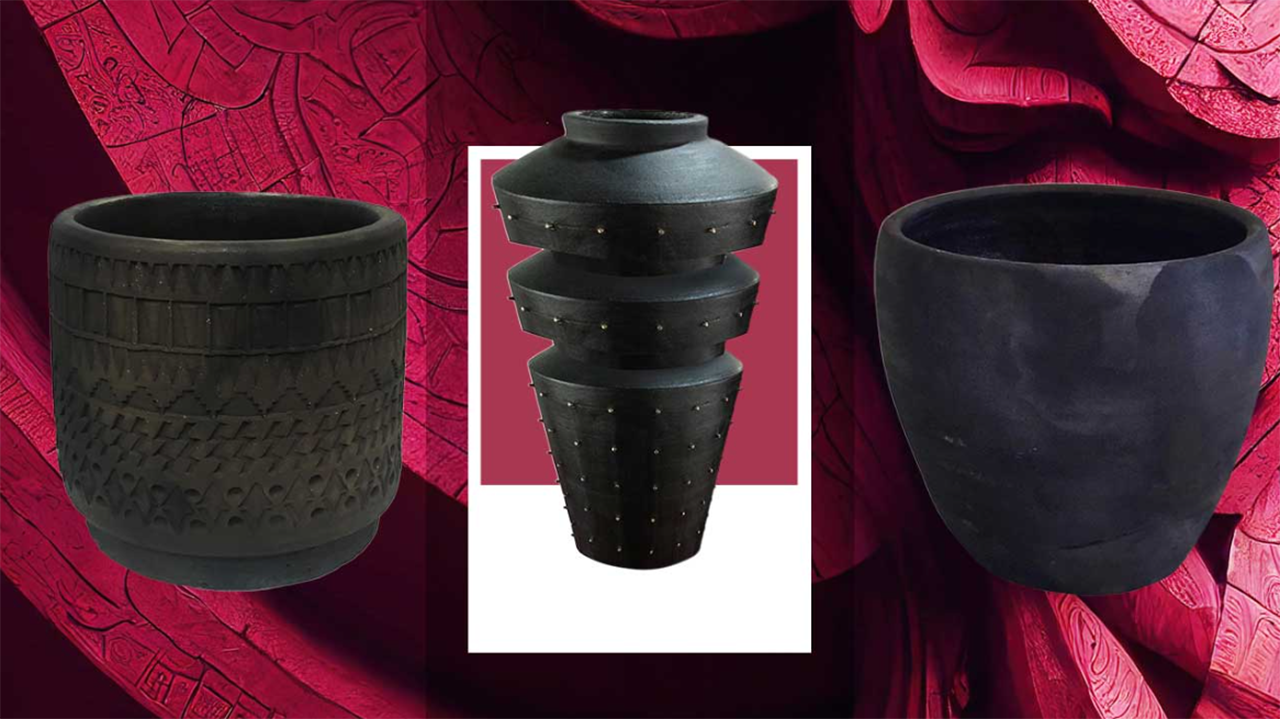 Viva Magenta can look gorgeous on pots and planters, too. Give your beloved plants a bright new home with these terra cotta pieces by Red Slab Pottery whose textures add more visual interest to the hue.
The Cylinder Short Medium Carbonized Planter in magenta would make its intricate pattern stand out, while the Xtra Large Big Curvy Planter and 3V pots are perfect for design lovers who aren't afraid to go bold with their interiors.
Discover more from Red Slab Pottery here >>
Abaca Rugs
Weavemanila Inc. has mastered weaving luxurious abaca rugs, and the fibers wouldlook even more vivid when dyed in magenta.
The brand's collaboration with Nazareno/Lichauco on their THREAD Rugs are edgy enough on their own, but you can push the envelope further by customizing the UGH Doormat and PFFT Rug in a brighter shade.
Meanwhile, the BE Rug, in collaboration with Zacarias 1925, lets you tap into the power of femininity when channeled in magenta.
Discover more from Weavemanila Inc. here >>
Discover more from Zacarias 1925 here >>
Cabinets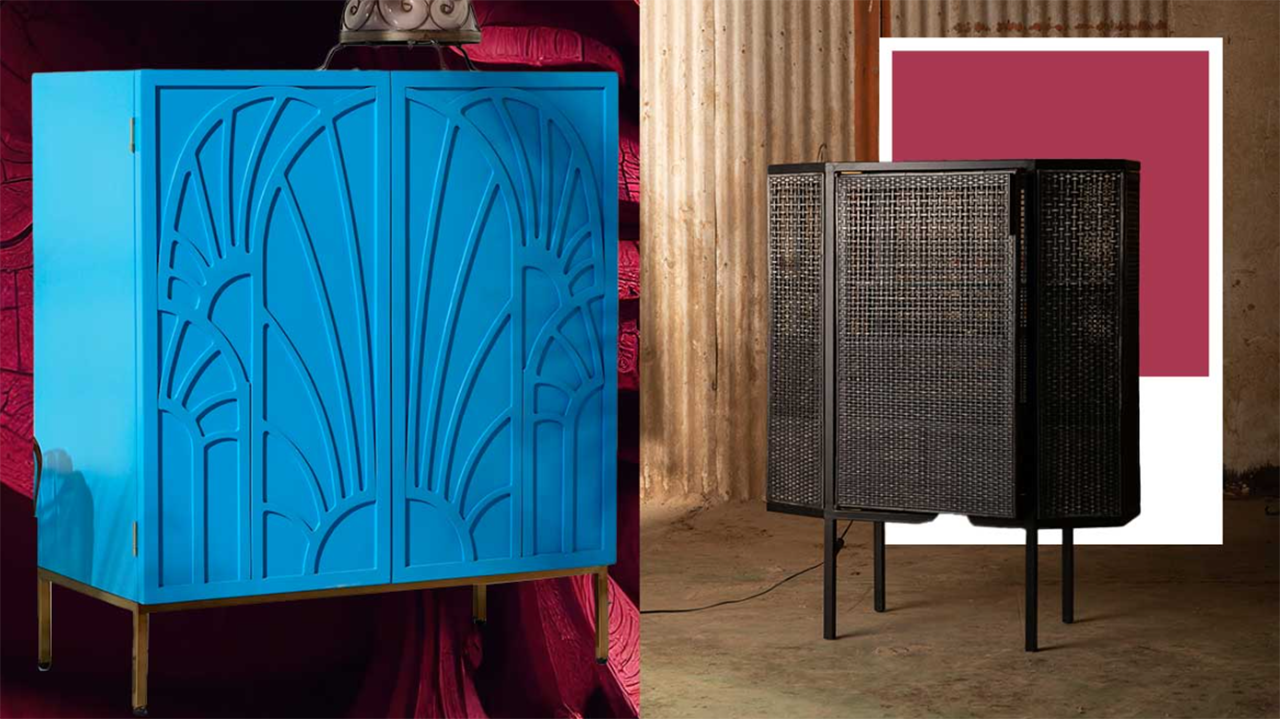 Trellis Bar Cabinet photo by Geric Cruz, courtesy of E. Murio
Bar cabinets don't always have to be stiff and imposing. They can definitely liven up a party in vibrant hues. Mejore offers the Soledad Bar Cabinet, a striking Art Deco-inspired design that can punctuate a dining room or living space. Originally created in black or a bold blue, go for the unexpected by getting it in magenta.
Meanwhile, E. Murio's Trellis Bar Cabinet, designed by Tisha de Borja, works great for modernist spaces.
Discover more from Mejore here >>
Discover more from E. Murio here >>
Fashion (R2R)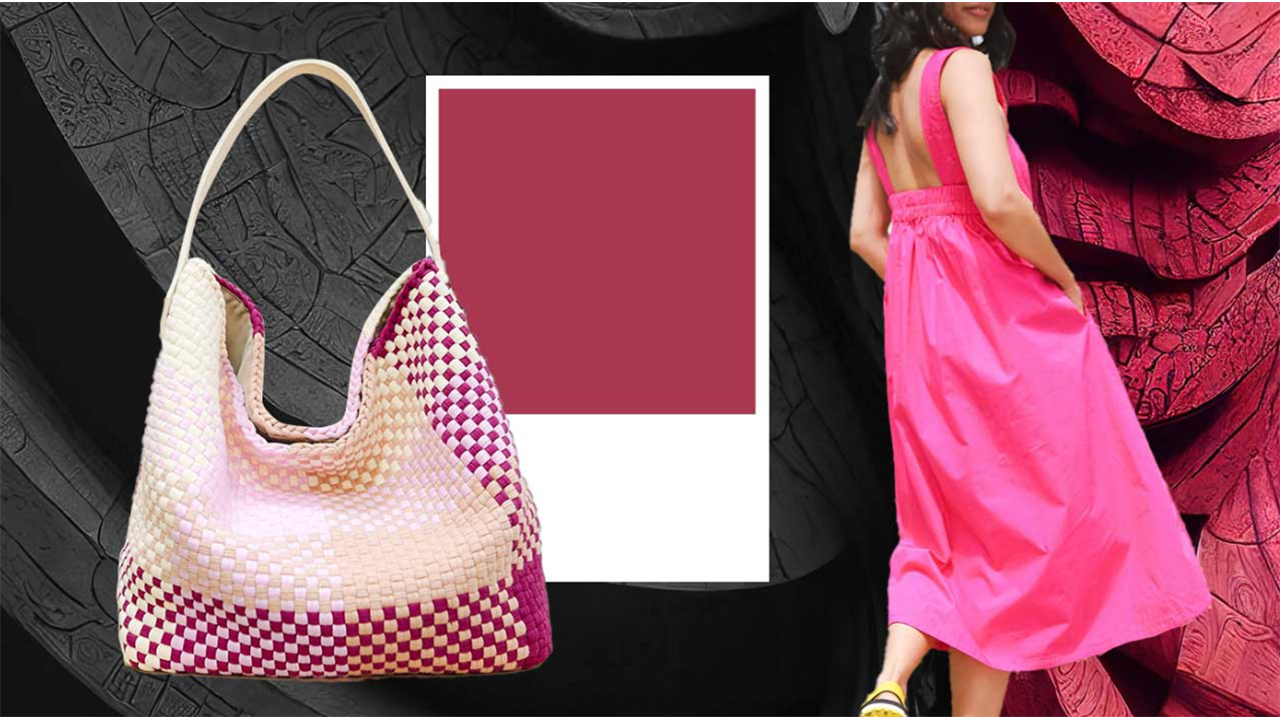 Perhaps one of the most effortless ways to sport this color is through fashion. What we love about Viva Magenta is its ability to suit various shades and skin tones! Embrace this year's hottest hue and wear confidence in R2R's Easy Jumper Dress in breezy linen. You can also accessorize with R2R's Buslo Blocks bag.
Discover more from R2R here >>
Welcome 2023 in style by sporting the color of the year in your favorite spaces and pieces. Find your next custom piece and more at FAME+, with artisanal pieces made and designed in the Philippines.