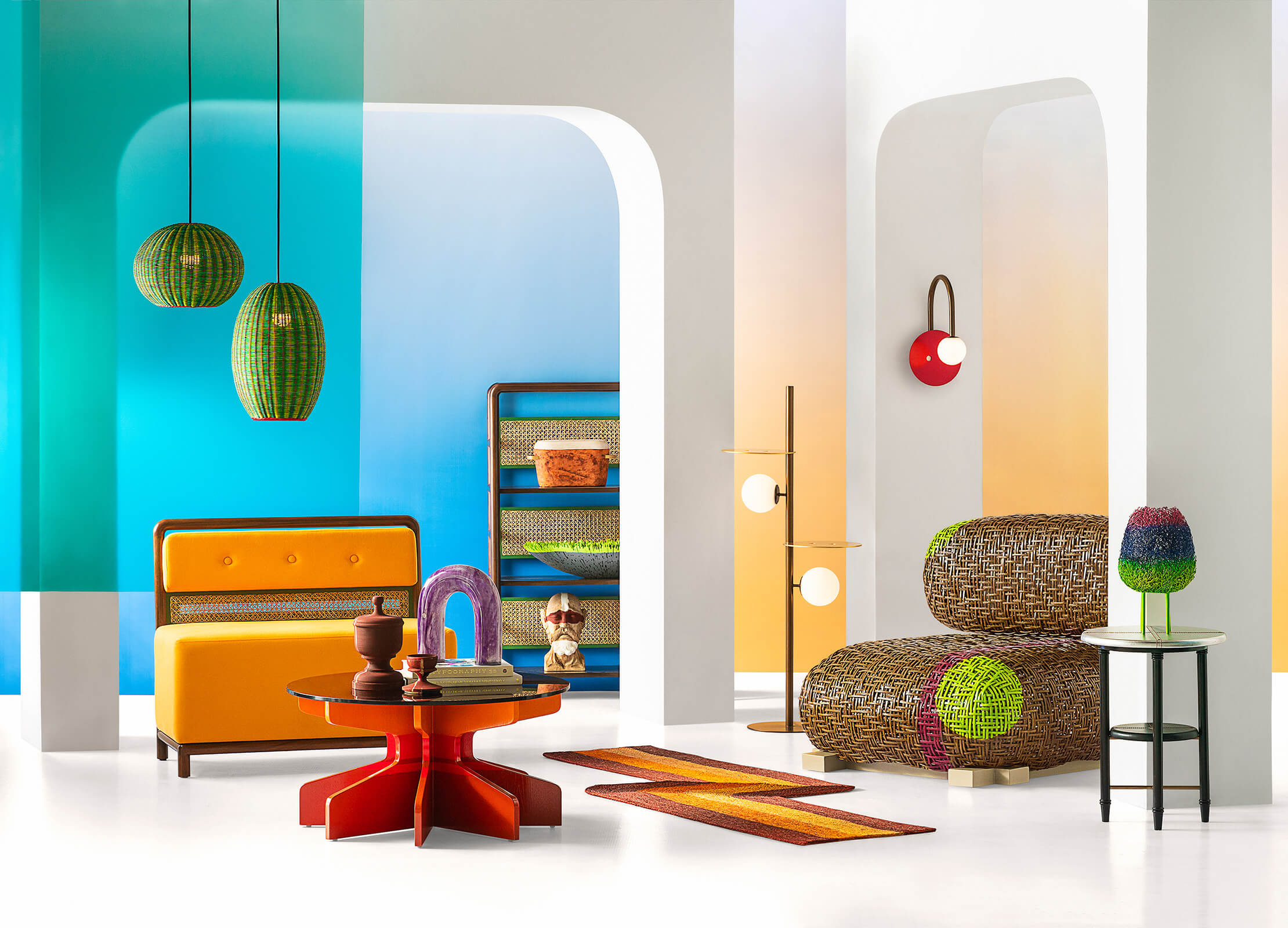 Philippine Brands are Looking Back, Moving Forward
This edition's Maison et Objet and More exhibition is a response to the past year spent in the pandemic, and how home and furniture brands continue to create—crafting compelling, unique, and 'desirable' designs
by Patti Sunio

After participating at the first-ever edition of Maison et Objet's online exhibition through its digital platform, Maison et Objet and More (MOM), early this year, more Philippine home and furniture brands are coming together this month to showcase a collection of unique and unexpected designs for Spring-Summer 2022.
Under the theme "Desirable Development," the actual event runs from September 9 to 13 in Paris, with its MOM online platform allowing buyers to view and purchase the items 24/7.
"Expect bold, striking, and vibrant expressions evoking future nostalgia," says Pauline Suaco-Juan, CITEM executive director, on this edition's Philippine showcase. "Through the collection, the great outdoors will be translated into pieces that highlight the Filipino craftsman's signature creative flair on material and technique."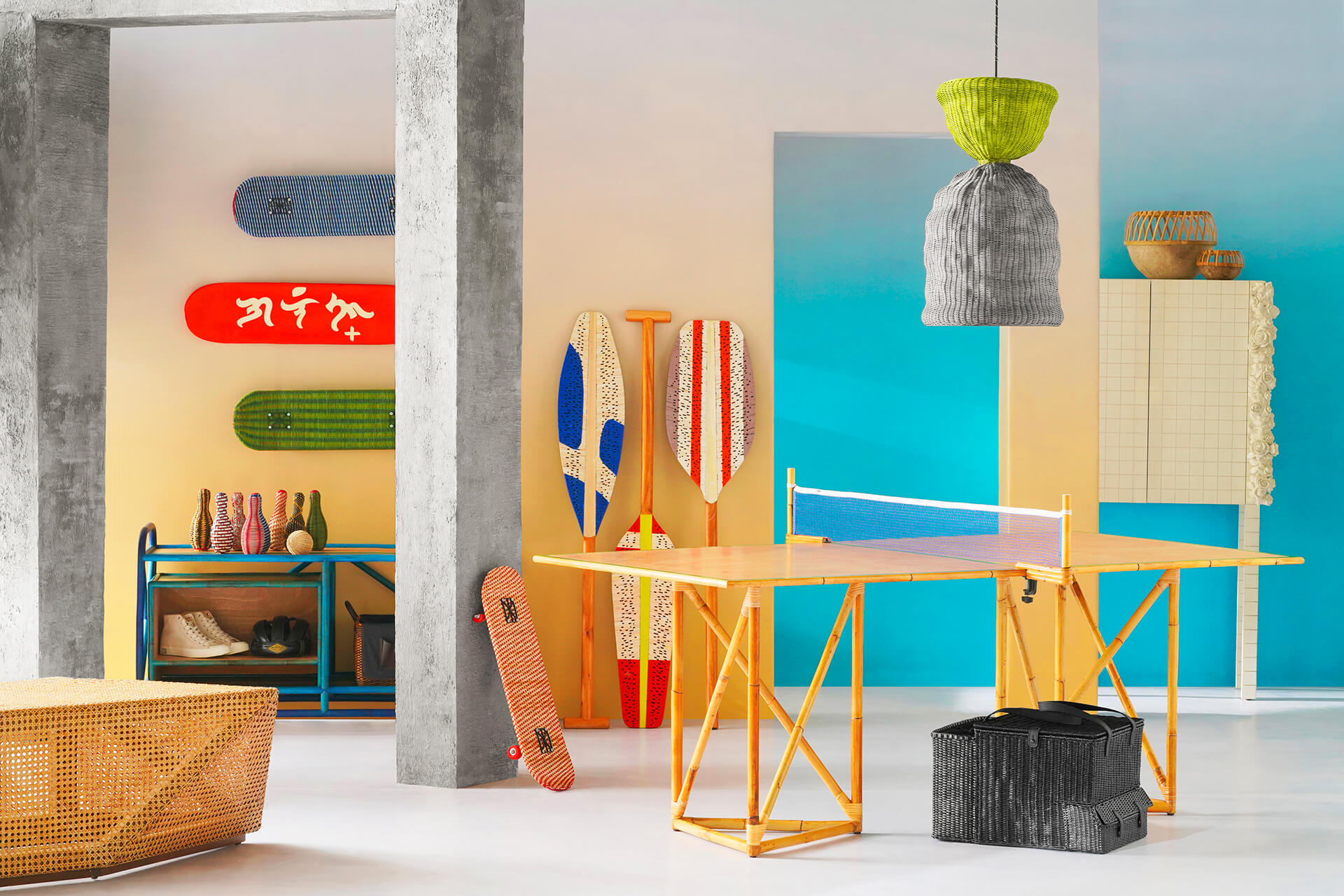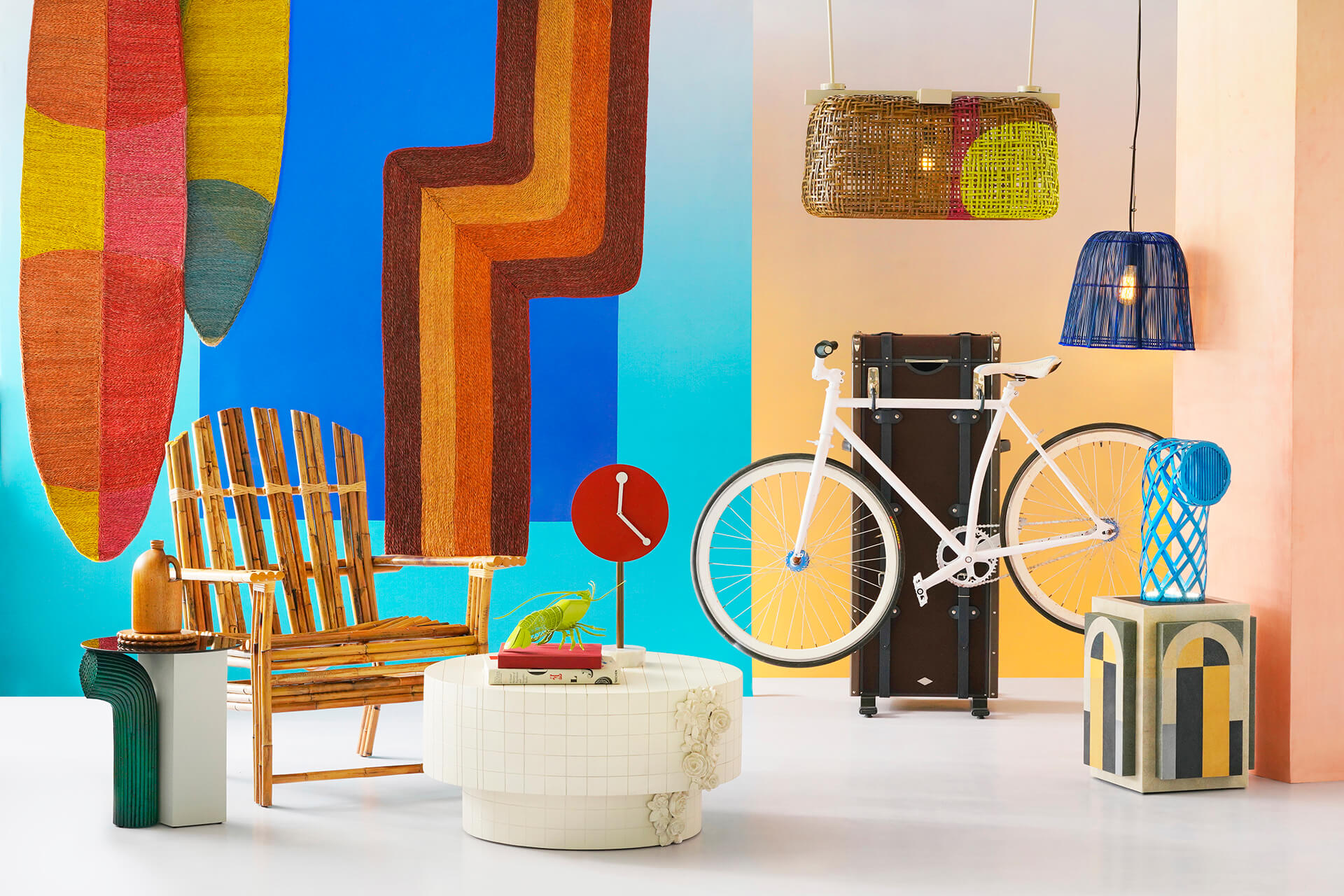 The Philippine showcase at MOM includes 24 brands grouped in categories: Vito Selma, Tadeco Home, Hacienda Crafts, and LIJA by That One Piece under Design Philippines; La Galuche, Celestial Arts, Contemporaneo, Chanalli, and Prado Filipino Artisans under Kindred Design Collective - Home; and Mejore, Stonesets, JB Woodcraft, Cebu Homecraft, and Haspe Design Studio under Kindred Design Collective - Furniture.

Philippine brands with individual storefronts at MOM include Indigenous, E. Murio, Finali Furniture, Nature's Legacy, Prizmic & Brill, Zacarias 1925 / S.C. Vizcarra, Venzon Lighting and Objects, WeaveManila Inc., Zarate Manila, and Obra Cebuana.

Creative directors Rita Nazareno and Gabby Lichauco return as the chief designers tasked to closely collaborate with the brands. Their collection theme for this season, called "In Any Kind of Place," is inspired by a series of poems by Gertrude Stein, an American poet, modernist writer, and art collector.
"Gertrude Stein was a mentor to the 'lost generation,'" begins Nazareno. "It's a term she coined in the 1920's, the 'lost generation' as a collective of creators left wandering in the wake of the global devastation, after the pandemic, the 1918 flu, and World War I."
The Impossible Company, a U.S.-based consulting agency, explains: "The irony of the 'lost generation' or 'lost souls' is that they would actually be the ones to help future generations find themselves. They invented modern art."
"They gave meaning to people going through depression because of the war and the pandemic," Nazareno adds. "So we look at the influence of the last century since the last global pandemic, to kind of look for something toward the future."
This translates to designs that celebrate experimental and contemporary pieces, embracing different and new perspectives, individuality, and self-expression.
"For this particular show, we wanted to focus on nostalgic objects and lifestyles, translating the culture through design and tangible objects," shares Lichauco. Among the sub-themes of Nazareno/Lichauco's works fall under "Future Nostalgia" and "Nostalgic Sports."
"When you say desirable objects or things, it doesn't always need to have a particular function, right?" muses Lichauco, in response to the MOM theme this season. "People are looking for something that they'll enjoy, it's not all just function. A lot of times, people do buy these things because they like it and they'll probably keep that and pass that on, regardless of whether it'll be used by the next generation or not," he adds.
"It's about creating your own world and your own future," says Nazareno. "We make the familiar seem like new."