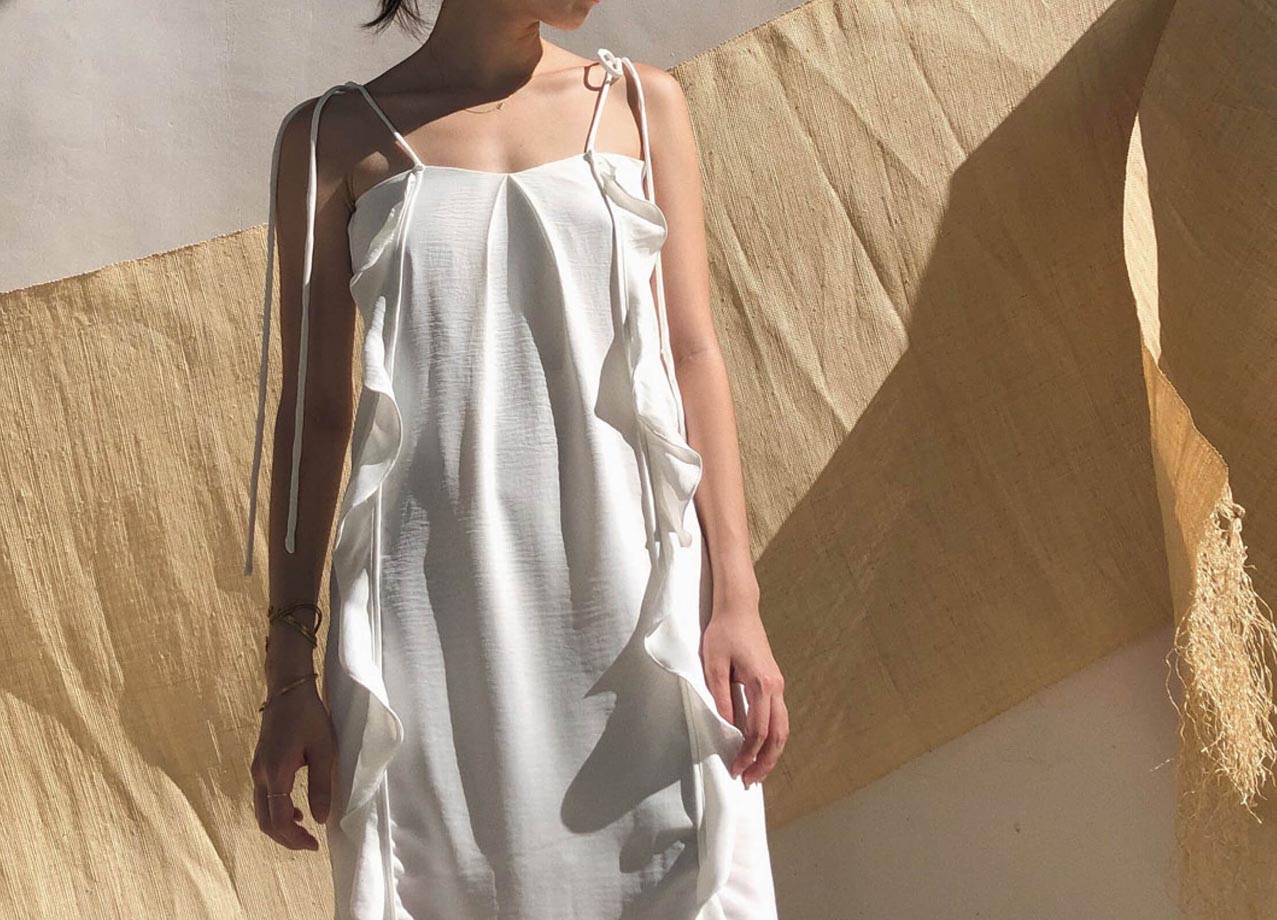 Cottagecore Concepts
From comfy fashion to cozy furniture, here are easy, breezy ways to turn your cottagecore dreams into reality

by Patti Sunio

Summer is here and so is the enduring cottagecore trend, which saw a huge revival around the same time last year. An obvious response to the long months of lockdown, cottagecore is our refuge from all the chaos and uncertainty, a yearning for a fantasy world to escape to, an attempt to make the most of the only thing we have control over these days: our homes.
Also called farmcore or countrycore, cottagecore refers to the romanticization of the simple life and is inherently driven by nostalgia or, to be more precise, whatever feels safe and familiar. Think cardigans and floral dresses, cozy sofas and rocking chairs, interior decor that's nostalgic and reminds you of a distant relative's provincial home.
But what our newfound penchant for cottagecore is really telling us is this: we crave the ease, comfort, and warmth of the life we used to know. As the global pandemic has forced us to look inwards and into our homes, we're led to rediscover the beauty in the softness, slowness, and stillness of days.
Ready to turn your cottagecore dreams to reality? From fashion pieces to home decor, here are lifestyle tips and warm and cozy picks to bring on the cottagecore vibes.

SOUL FOOD
In true cottagecore spirit, we baked cookies and made our own bread last year. Frequenting the kitchen more than we ever did, we spent afternoons cooking hearty meals for the family, poring over dishes that needed hours to prepare, only to be devoured in a matter of minutes. Indulge in the experience with our selection of kitchen and dining room essentials.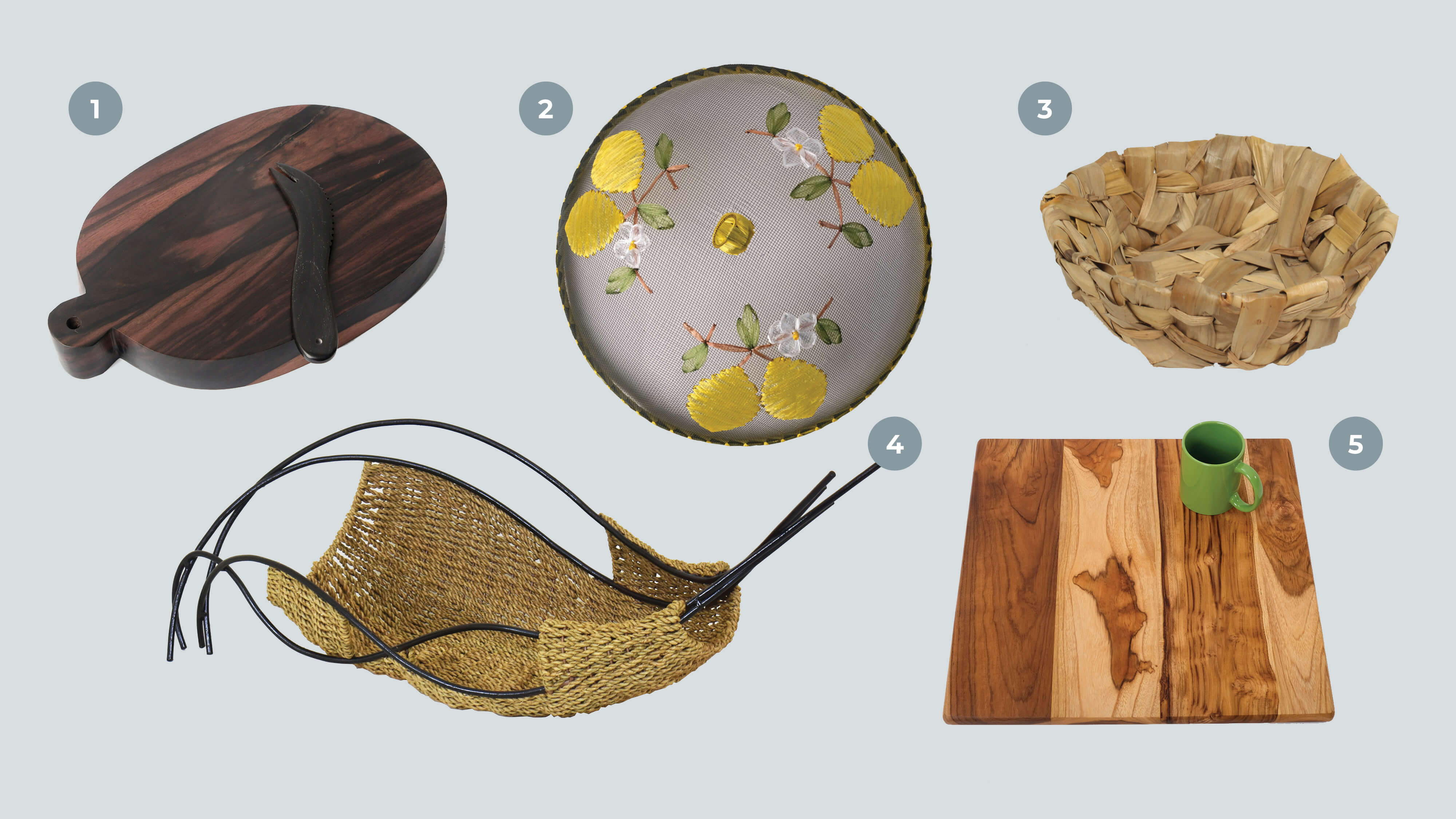 1) Cheeseboard set oval shape, ELM'S ACCESORIA DE CASA; 2) Assorted mesh food covers, TGIA; 3) Crazy Weave Bowl, ARTISANA; 4) Twist and Curve Tray, ENPEKEI INTERNATIONAL; 5) Teak Kneading Board, SUSTAINABLYMADE - MARSSE

NESTING INDOORS
There's nothing like the comfort of a home filled with fond memories and fuzzy stories. From vintage or reworked furniture that remind us of our childhood days, to intricately crafted decorative pieces with a heritage story, find escape in unique finds.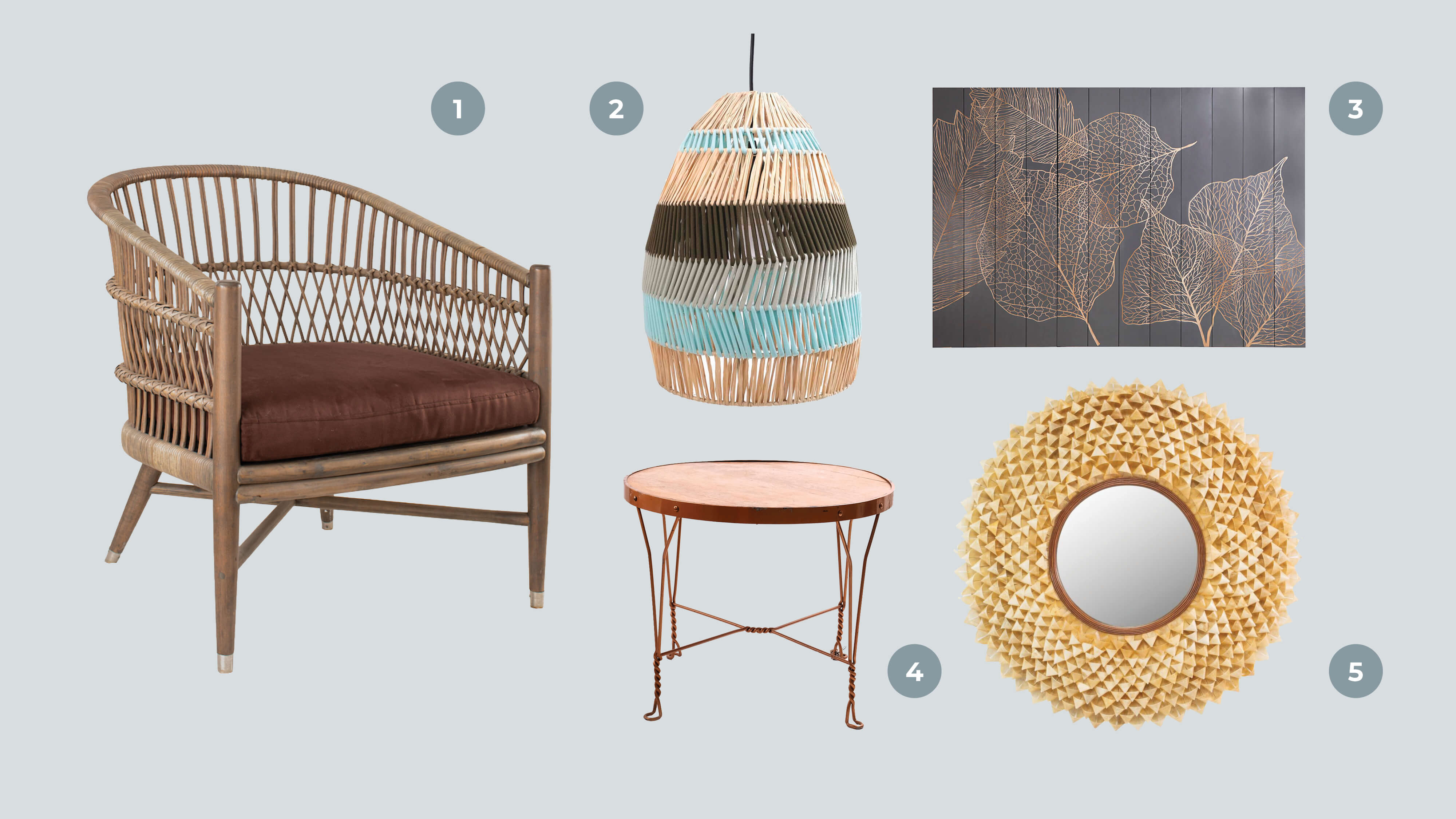 1) Himeji Lounge Chair, CALFURN; 2) Miriam Pendant Lamp, LIJA BY THAT ONE PIECE; 3) Fyllo Wall Art, TRIBOA BAY LIVING; 4) Traditional Philippine Batibot Table, ACENTO COLLECCION INC; 5) Origami Mirror, OBRA CEBUANA

OUTDOOR ADVENTURES
Whether it's hosting a little afternoon picnic or tending to a roomful of plant babies, we're realizing the beauty and importance of the outdoors now more than ever. While our cottagecore fantasies may only take us as far as our backyards or balconies, these outdoor accessories can hopefully give us fun ideas to live the cottage life dream.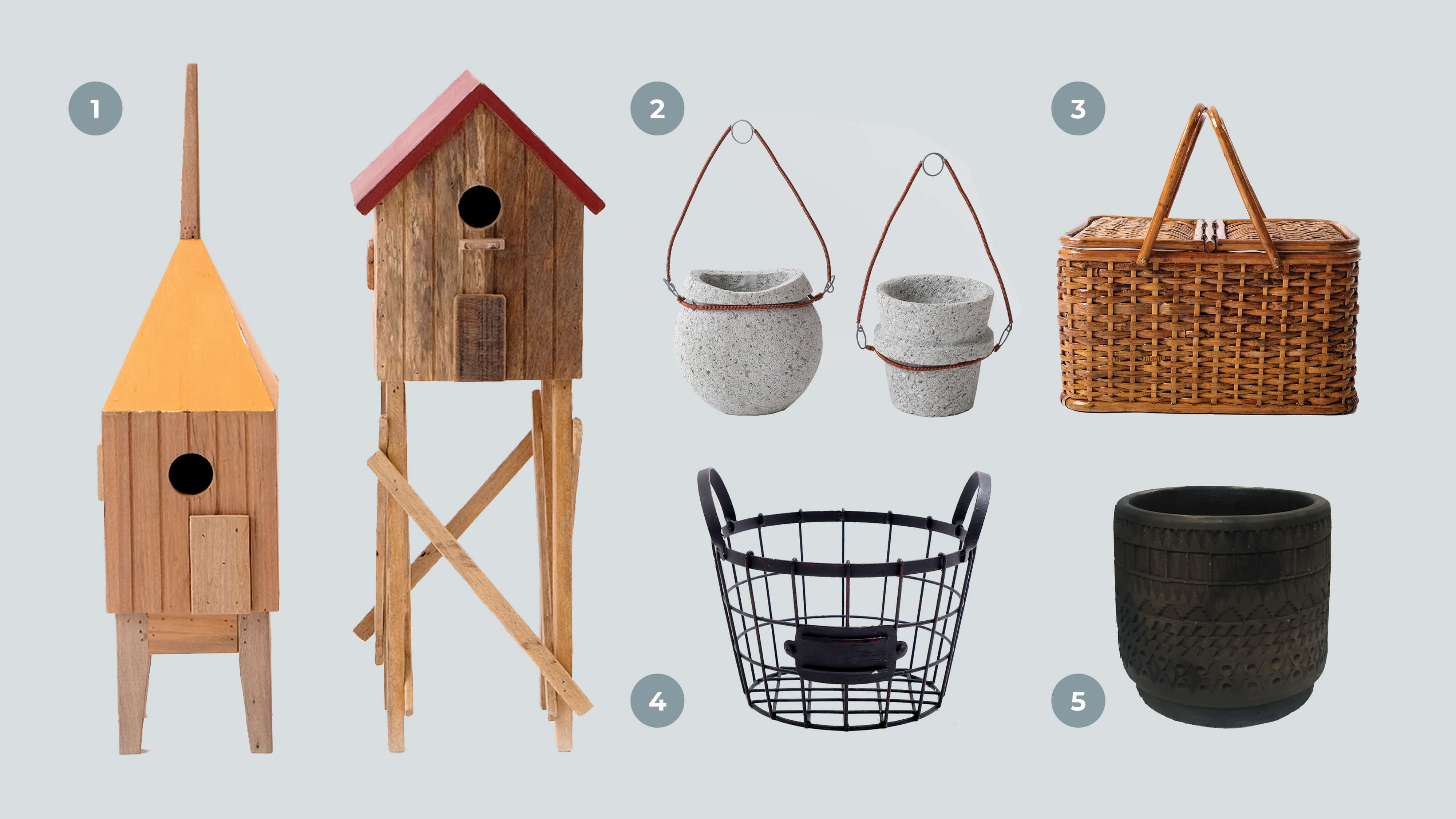 1) Birdhouses (BNW-F2012), BASKET AND WEAVES; 2) 2701, 2702 – Wall-hanging flower vase, PUMICEUNLIMITED VENTURES; 3) Product 1A, MARKETEX HANDMADE; 4) Product 23, BENJAMIN M AQUINO EXPORTS; 5) Cylinder Short Medium Carbonized Planter, RED SLAB POTTERY

FARM FASHION
When it comes to clothing, we turn to muted and neutral tones that are easy on the eyes and silhouettes that are easy on the figure. After all, if you're to indulge in fresh milk and cheese every afternoon, it's only wise to be dressed in easy, roomy silhouettes. Effortless style means unrestrictive clothing with dreamy details such as ruffles and ribbons, or embroidery.

1) Embroidered Dragon Tattoo Shirt, KELVIN MORALES; 2) Lucilia Dress / White, ANIKA; 3) Jute Handmade (Jhaz - 17), JHAZ; 4) SINTA Double Strap Slide, INNE STUDIOS; 5) Lita Top / Blue & White Stripe, ANIKA

TREADING LIGHTLY
The secret to enduring is to rest like it's an obligation, they say. Whatever self-nurturing looks like for you, give yourself the permission and time to do it, too. From throw blankets and pillows to scents and candles, here are bright and cozy things to add to your space.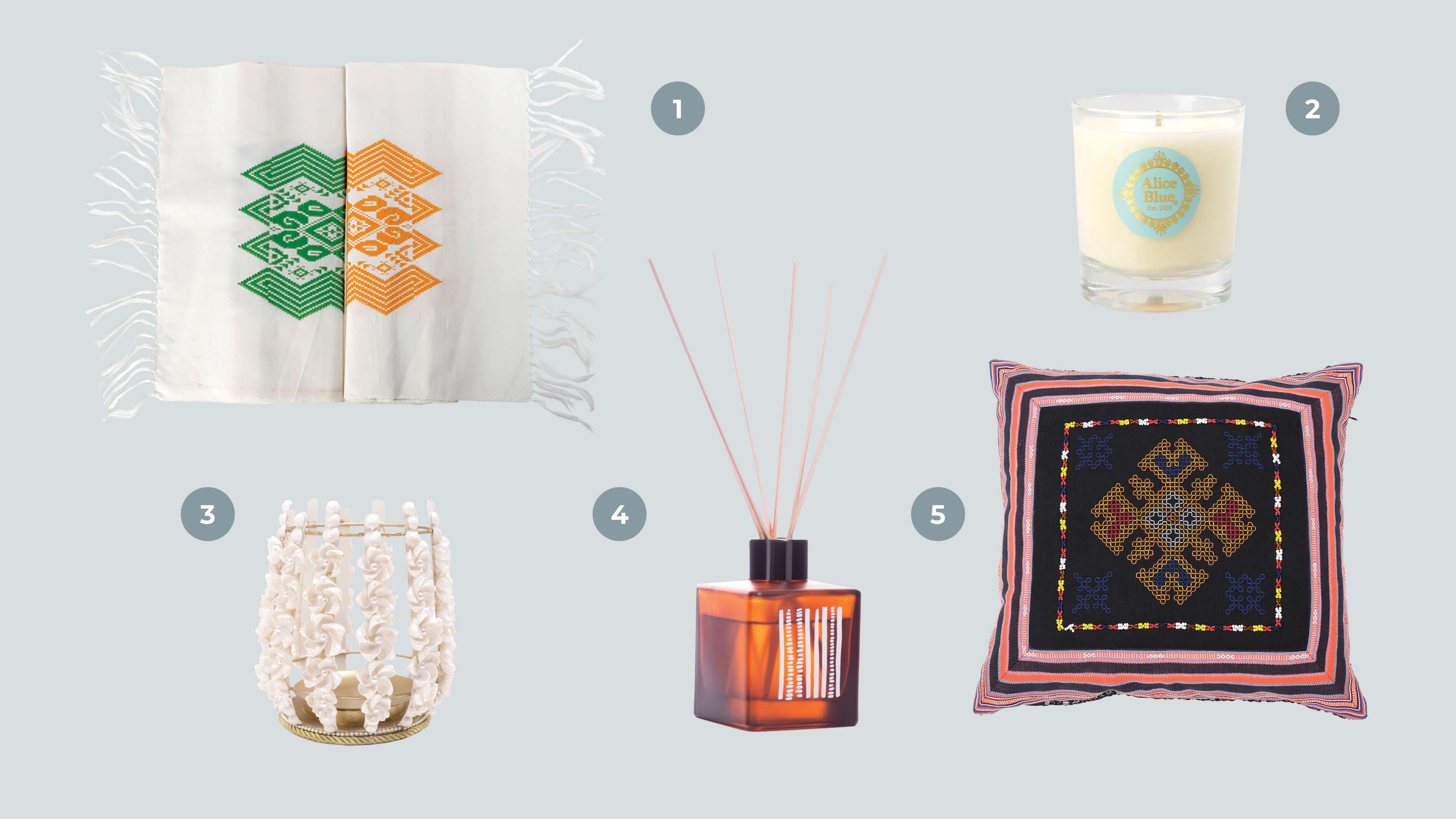 1) RIVER CRAB Textile, LA BON VIE ENTERPRISE; 2) 6 oz Soy Candle, ABLU304 ENTERPRISES; 3) Shell tealight holder open style, STARWOOD MFG CO INC; 4) Kawayan Reed Diffuser, SIMOY NG HARAYA; 5) Manobo Throw Pillowcase (2 pieces), WYC WEAR YOUR CULTURE