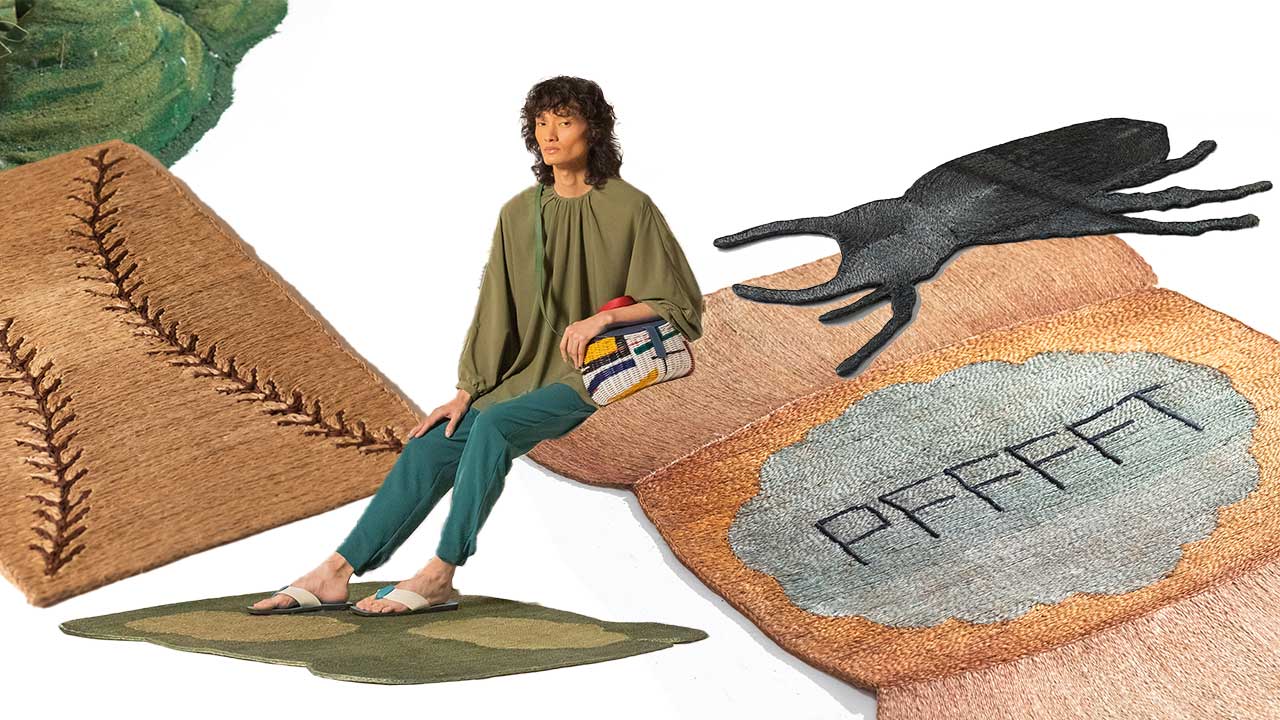 A Witty Welcome Awaits on These Woven Rugs
by Samantha Beltran
Have you seen those classic LL Bean totes with monogrammed statements such as "unhinged" or "STFU"? Or do you remember the late, great Virgil Abloh's "West Grass" rug in his last IKEA collaboration? Subversive text is all the rage in design lately, and today's young and fashion-forward are all about putting a cheeky twist to classics—be it for fashion or the home.
Part of why the design world has embraced these provocative pieces with open arms is less about shunning old classics and more about the appeal of the unironically ironic. It's about refreshing the timeless and the everyday with wit, verve, and personality.
And speaking of personality, your home is an expression of yours—and nothing else spells unique like a loud statement on a woven rug that captures your identity. Stitch, a concept by Rita Nazareno and Gabby Lichauco, helps you channel that boldness in their fun and fearless pieces.
Referencing the joining and method of stitching in its many iterations and translated into design and craft, Stitch explores the diverse facets of stitching and embroidery—subverting the entire craft through its technique and charged statements.
For its witty welcome rugs, Nazareno/Lichauco collaborated with Weavemanila Inc., a company that has specialized in artisanally crafted rugs since 2013. Weavemanila is known for its thick and intricately hand woven pieces using Philippine abaca.
The creative heads add a playful touch to Weavemanila's classic items: from graphic elements and pops of color, the collab also features eclectic nods to various stitching techniques.
Looking for the most far-out rug to welcome your guests with? Explore these fun yet seriously designed rugs that don't take themselves too seriously.
The Salagubang Rug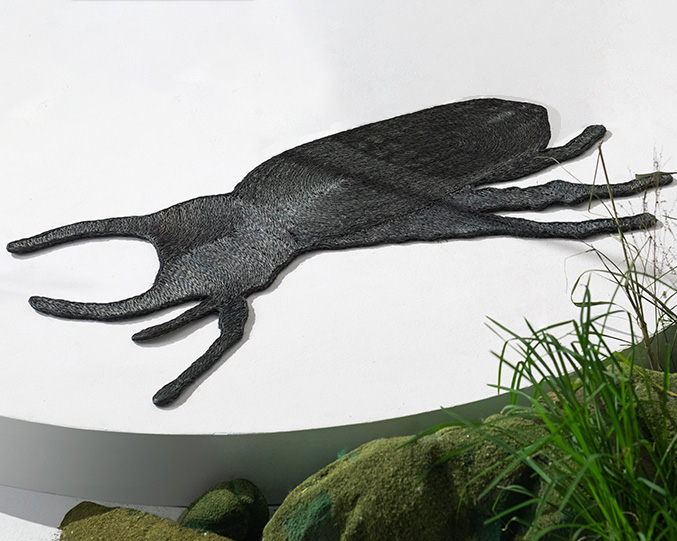 Thinking of adding youthful nostalgia to your home? Nothing else evokes childhood memories like the salagubang or the Philippine beetle. The Salagubang Rug is equal parts bold and eclectic.
Expressive Thread Rugs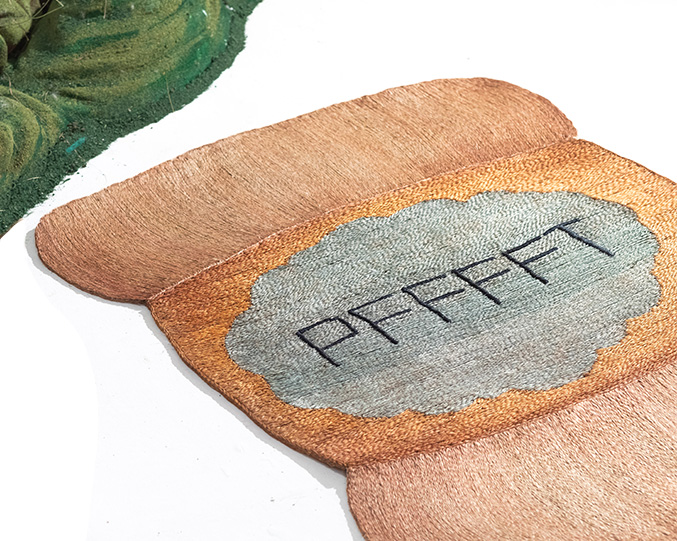 Say what you really want to say with these Thread Rugs, featuring spot-on statements such as "Pfffft," "Ugh," or the classic "Wait lang" that captures an entire mood.
Rugs in Stitches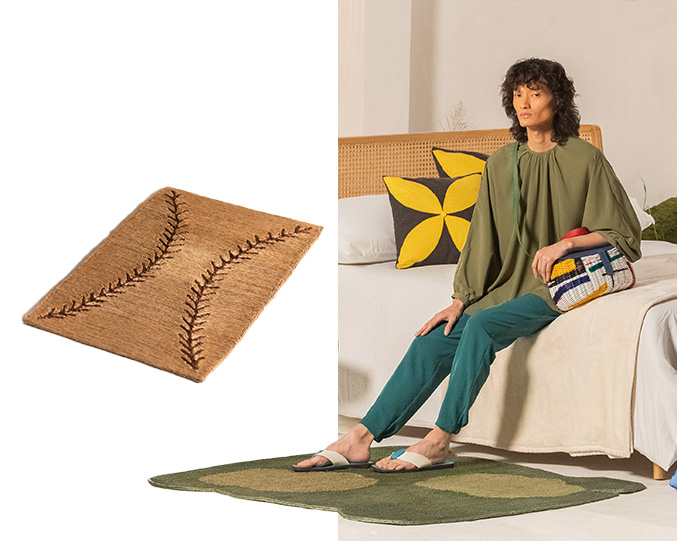 The devil is in the details. Those that stand out include rugs that flaunt creative stitches such as baseball and medical stitching in their intricate pieces.
These witty rugs are yours for the picking—or you can even have your own expression embroidered in exquisitely woven pieces that speak to your personality. Find your next statement rug and more at FAME+, with artisanal pieces made and designed in the Philippines.