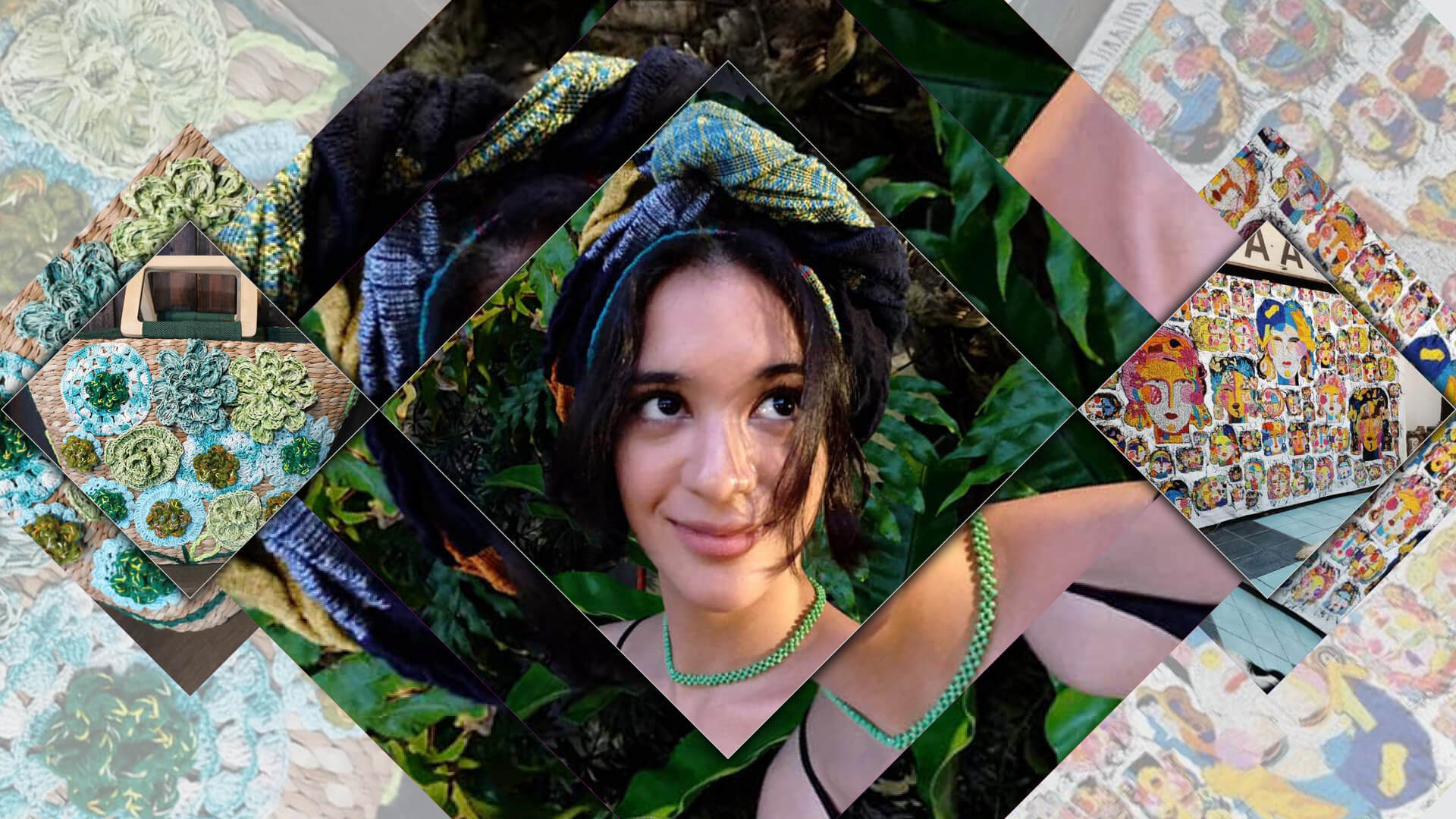 A Creative Advocacy Thrives in a Tiny CamSur Town
Bernadette De Los Santos embraces both Slow Living practices and women's empowerment to create her whimsical pieces
Baao, a small municipality in Camarines Sur, a province located south-east of Metro Manila, is not as urbanized and as popular as Bicol region's other travel destinations, like Naga City and Sorsogon. It is a town that seems as if time had stool still, with quiet, tree-lined old houses along the streets, and Saint Bartholomew Church in the middle.
But in one of its ancestral homes, an unexpected creative force is brewing. This house is a charming café, a store, an art studio, and the main headquarters of BidiBidi Enterprises. At the helm is BidiBidi herself, Bernadette De Los Santos (the nickname came from her brother, who could not pronounce her full name as a child), an artist, entrepreneur, farmer, and environmentalist who resettled in her hometown to build a brand not only to sell accessories, but to run an enterprise that focuses on mindfulness, Slow Living practices, and social enterprise.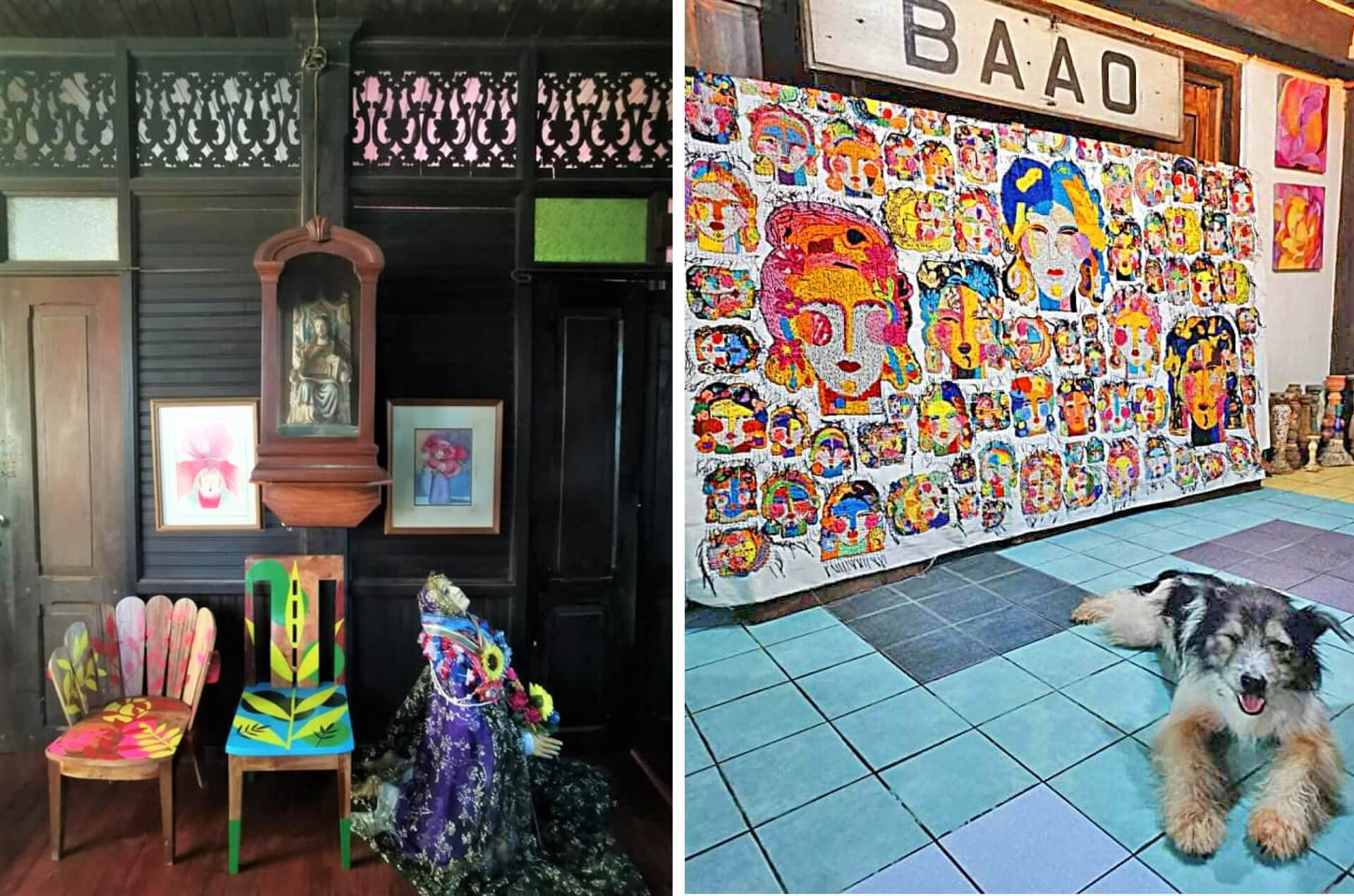 Bernadette De Los Santos's ancestral, pre-war Filipino home in Baao, Camarines Sur, serves multiple purposes as café, gallery, workshop, and store for BidiBidi's handmade pieces.
Revisiting a town's creative roots
After spending years residing in the US, De Los Santos returned to Baao for a very Filipino reason—family. "The decision to resettle in Baao, my hometown, was bittersweet in that, I decided to do it after my mother's passing. I was given the role of being administrator of her will, and saw it was necessary that I stay," she relates.
"The seed of the idea of BidiBidi was formed in 2017, after I taught more than 150 women the art and skill of hand embroidery. In my mind, I would be starting to make products using the skills I taught them, and involving the women in the community. My nickname was the instantaneous choice for a brand name, as it sounds fun and happy. My BibiBidi products are actually labelled that—happy."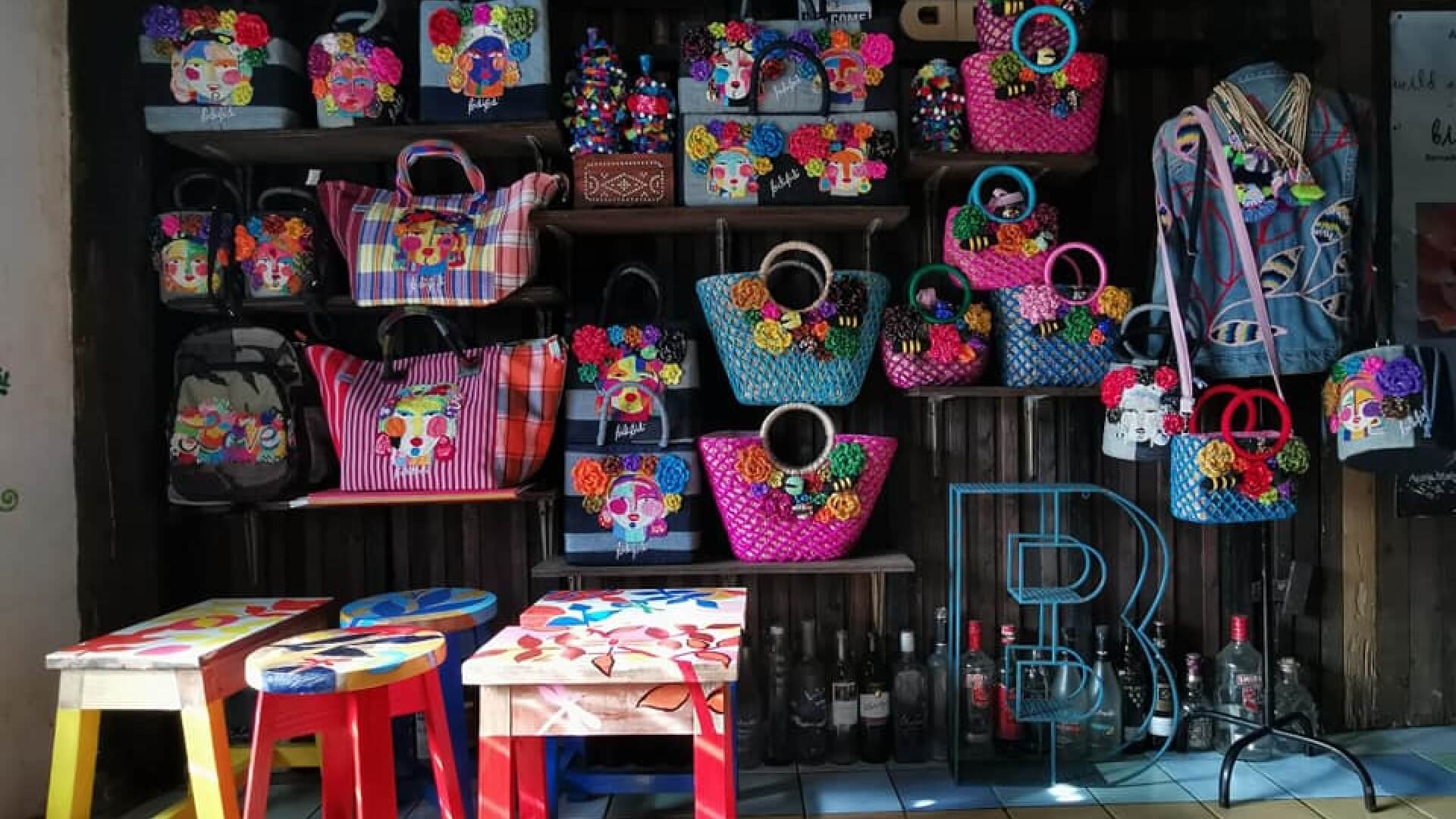 The BidiBidi Shoppe within the ancestral home showcases De Los Santos's accessories, which run the gamut from bags and embroidered jackets to bracelets, home décor such as these handpainted Les Taburettes tables, and even art. These are all created by De Los Santos and the women in various communities of Camarines Sur.
De Los Santos reveals that Baao was once the capital of embroidery in the Bicol Region, a skill that dates back to colonial times. "It died due to the influx of computer-generated embroidery, and those that come from China that were very cheap," she explains. "So, when I was proposing projects to different government agencies, it was to teach the art of hand embroidery…aside from hand embroidery, I also taught the women how to sew using the manual sewing machine, and for some communities, the skill of weaving. These are traditional skills that I wanted to preserve and enhance."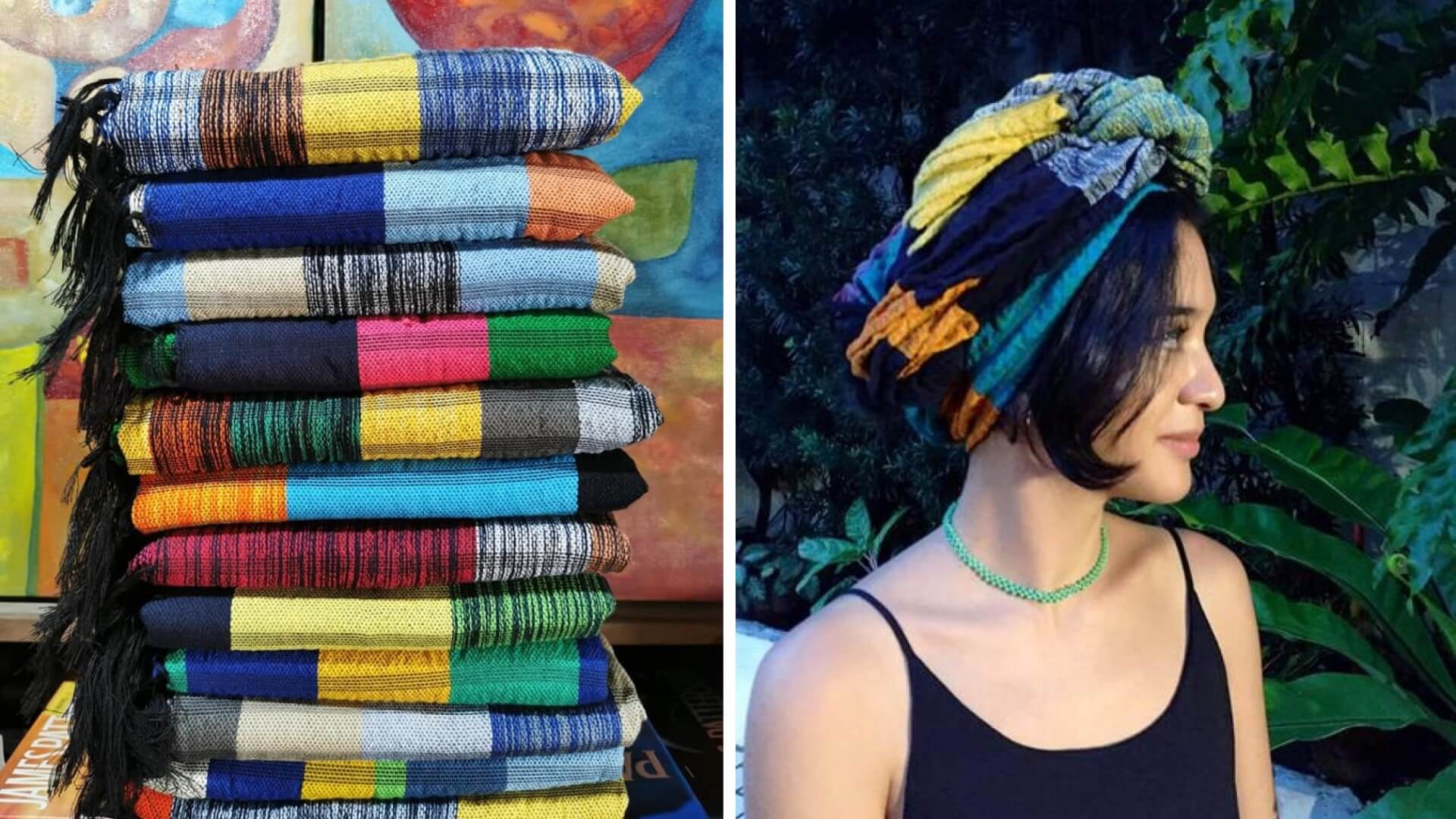 De Los Santos also teaches traditional weaving techniques to her workers; one of the products is the BUHImian Shawl, which can also be worn as a stylish turban. The shawl is named after Buhi, a small municipality in Camarines Sur.
The women's skills—embroidery, weaving, and sewing—feature in every BidiBidi creation, from hand-embroidered whimsical faces on denim bags and jackets, to the crocheted blooms on classic Bicolano handwoven bags, to the delicately sewn details on essential (but beautiful) handwoven face masks. De Los Santos, who has exhibited these products in popular fairs such as the Katutubo Pop-up, Artefino, and in Manila FAME describes that her happy, colorful products were always well-received.
"My participation in FAME in 2018 was my time to take center stage. It was there that I got noticed, my designs stood out, and I was invited to join Artefino, and subsequently was invited to supply for Kultura," she recalls.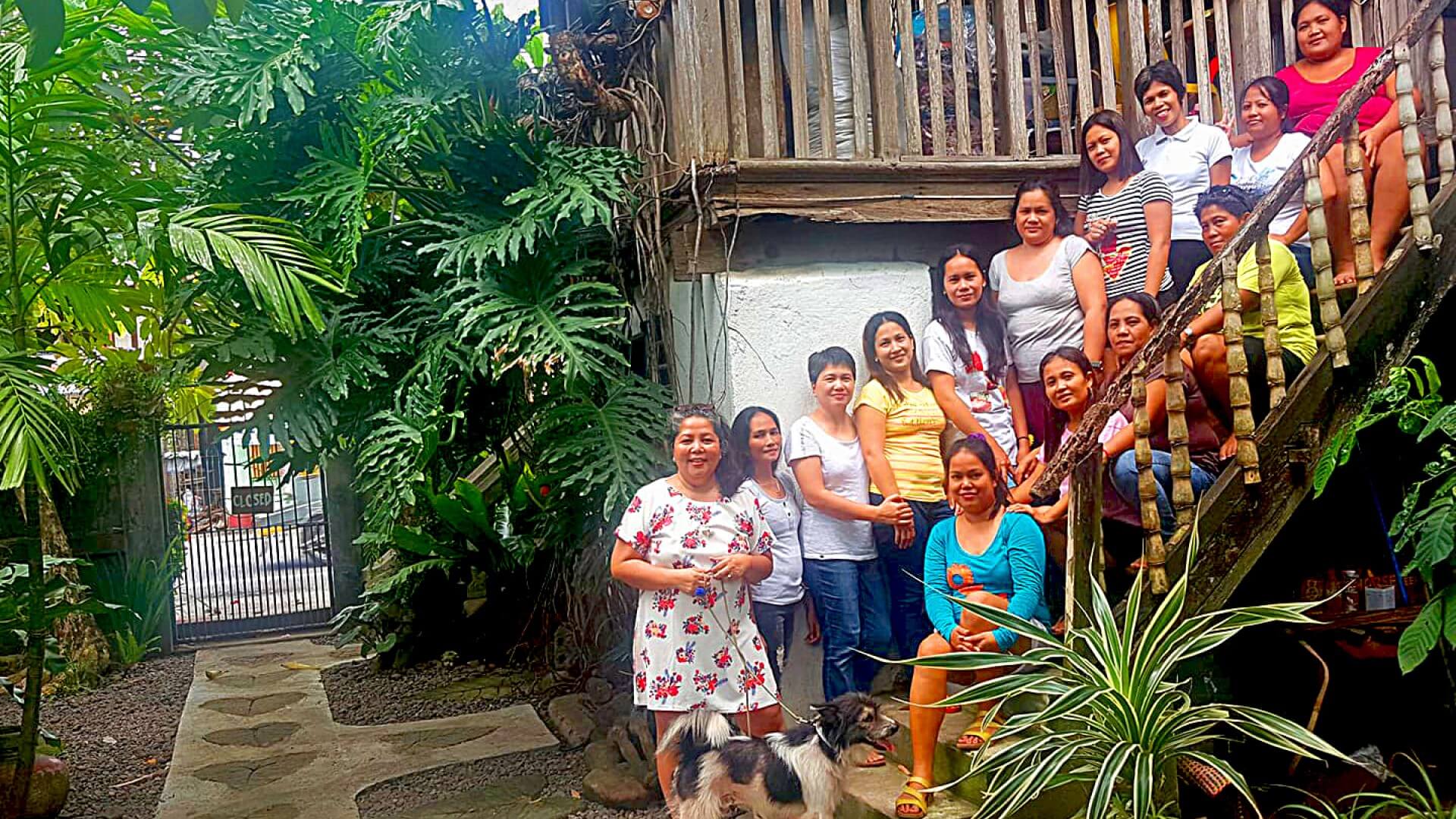 BidiBidi's Bernadette De Los Santos and her team at her ancestral home. The women are empowered by learning new skills and earning income for their families. De Los Santos knows that lack of childcare can hinder output, so she allows and even encourages the children to tag along with their mothers, or be engaged in the creation of BidiBidi's pieces
By the workers, for the workers
Even with her fledgling business, De Los Santos put her workers' needs first and foremost. Before BidiBidi opened, De Los Santos was already partnering with the Department of Trade and Industry (DTI) for their SME Roving Academies program (SMERA) on livelihood workshops for women in Camarines Sur. Once BidiBidi Enterprises gained steam, De Los Santos was able to hire the women to help create her products.
"My target beneficiaries were the rural women, mostly wives of farmers. Being a farmer myself, I know that they need extra income to augment the family budget. The income they earn from these skills are a great increment to their family income, and they are somehow empowered to have a say on how the family income is spent. They also gain a lot of confidence, knowing that they are now productive."
With the ongoing pandemic, many provincial manufacturers and exporters have shifted some aspects of their production to a work-from-home setup. De Los Santos also followed suit, finding opportunity for her team in the midst of restrictions. "On the positive side, my women mostly work in their own homes, so production was not affected," she says. "Also, since the lockdowns started, I had an increase of embroiderers because those who lost their jobs in other offices are now happily embroidering for me."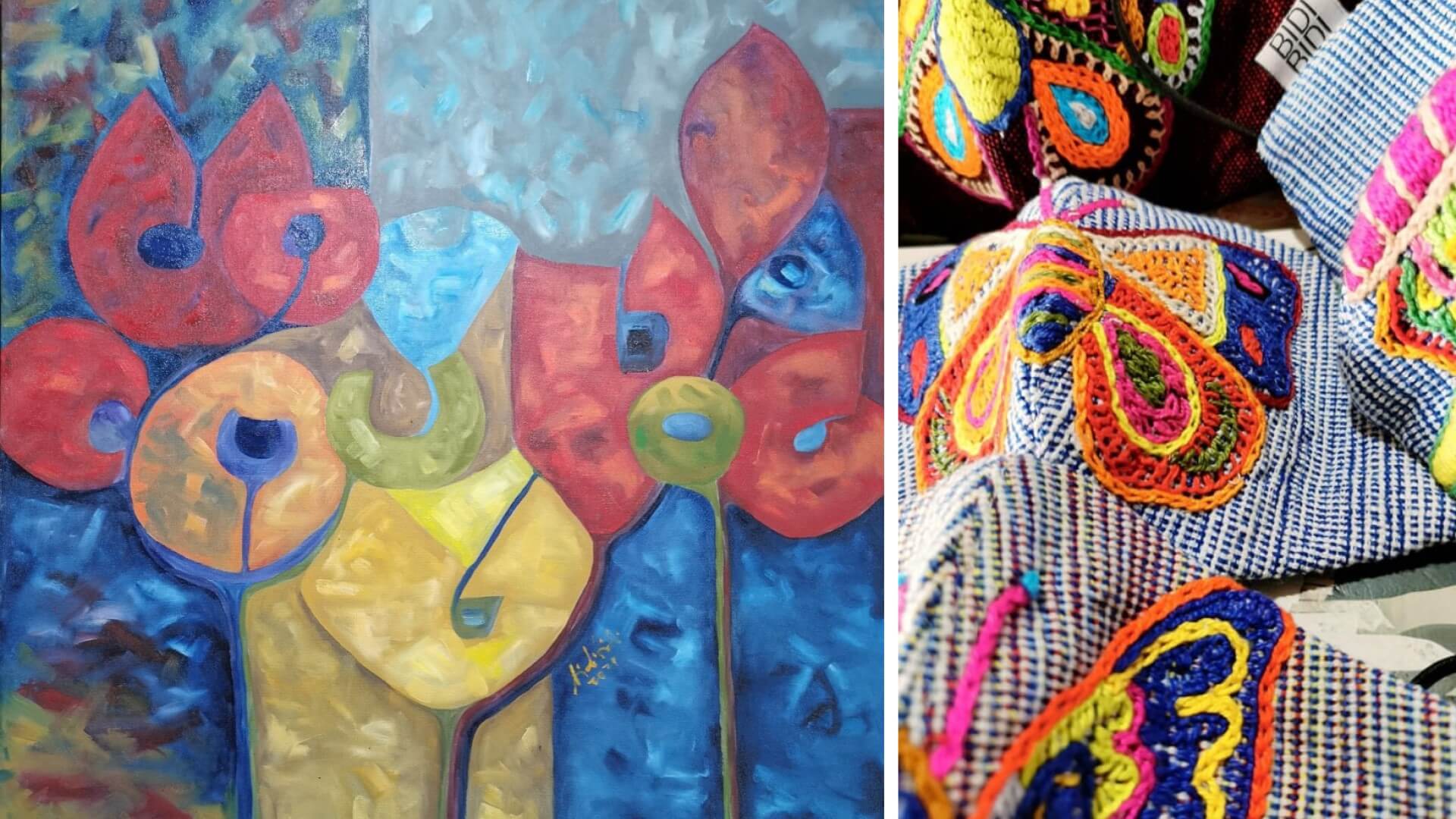 One of De Los Santos's paintings (left), which will be exhibited at the Art +Design = Empowerment exhibit in Metro Manila. BUHImian embroidered masks (right) made out of handwoven fabric.
Embracing Slow Living
Aside from BidiBidi Enterprises, De Los Santos is currently exhibiting her paintings at Fundacion Sansó as part of their Art + Design = Empowerment Program. She also tends to her one-hectare farm La Huerta de Rosario, and runs BidiBidi Café, where BidiBidi Shoppe is also located. "It's a gallery where local artists can exhibit their works, where writers can launch their books, and where musicians can perform," she says of her café. "It serves local cuisine with a twist: Bicol Express pasta, banana blossom burgers, etc. We are practicing the Slow Food movement, where the ingredients are either grown at my farm or by farmers here in Baao."
De Los Santos says her immediate goals are to be able to teach more women "…so that more families are helped, more mouths are fed, and more kids are sent to school." In spite of any challenges, she remains optimistic and true to her mantra: "Life is good!"
Bidibidi is located along the National Highway, San Nicolas, Baao, Camarines Norte. Images courtesy of the brand, woman's photo in main image by Enzo Pinga.