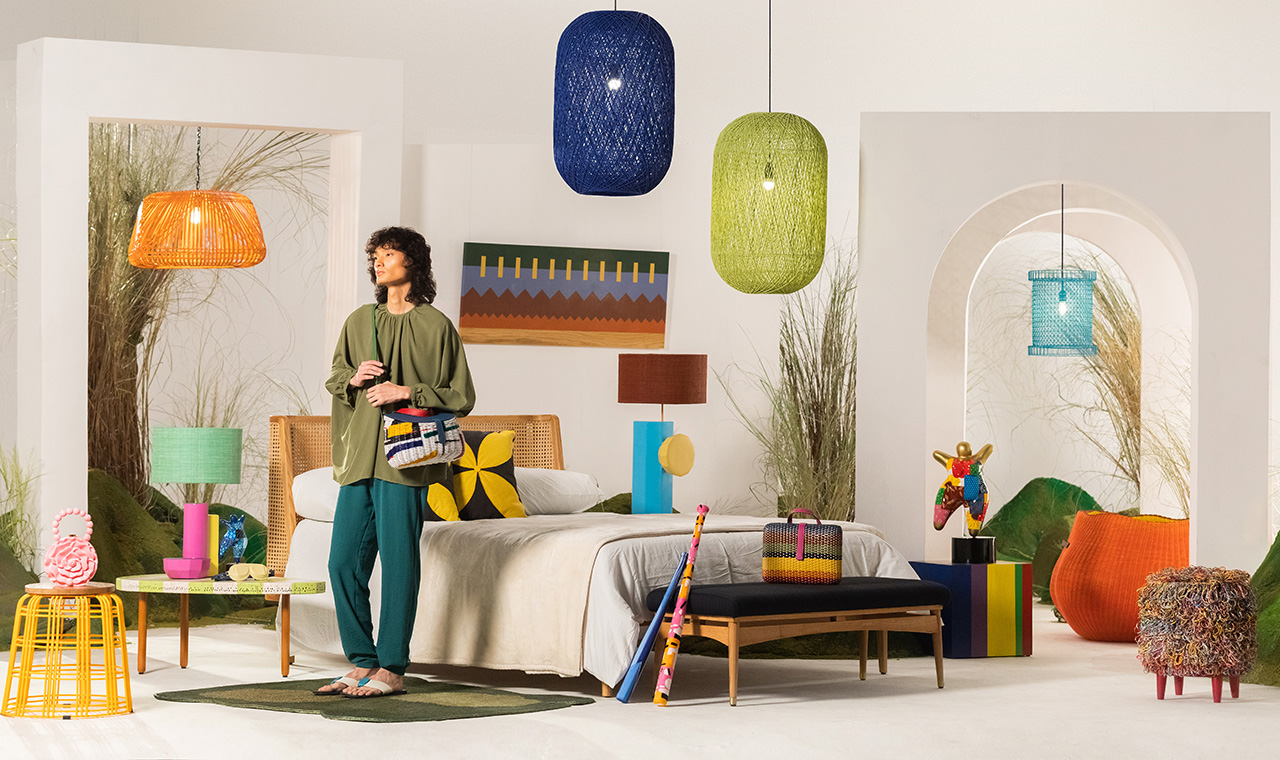 5 Brightly Colored Home Curiosities that Will Give Life to Your Space
Say yes to quirky furnishings and decor!
Looking to liven up your dwelling space with new accents and pieces? While modern minimalist living has become all the rage in the past years, this coming season makes way for more eye-catching statement pieces that give your home some visual interest and a lived-in vibe. Newer interior and design trends favor the warmth and uniqueness of color, textures, and patterns that exude personality.
After all, your home is an expression of yourself, your style and your tastes. Accent items and curiosities lure guests into a closer look at your treasured spaces while gleaning aspects of your personality.
Curios are also essential in adding character to any corner or vignette. And in creating these thoughtfully curated areas, select pieces that not only look stylish to the discerning eye but show off impeccable craftsmanship and the best of Philippine design. Breathe life into your space with these bright and striking curiosities.

Fat Lady Statue by Arts and Crafts Inc.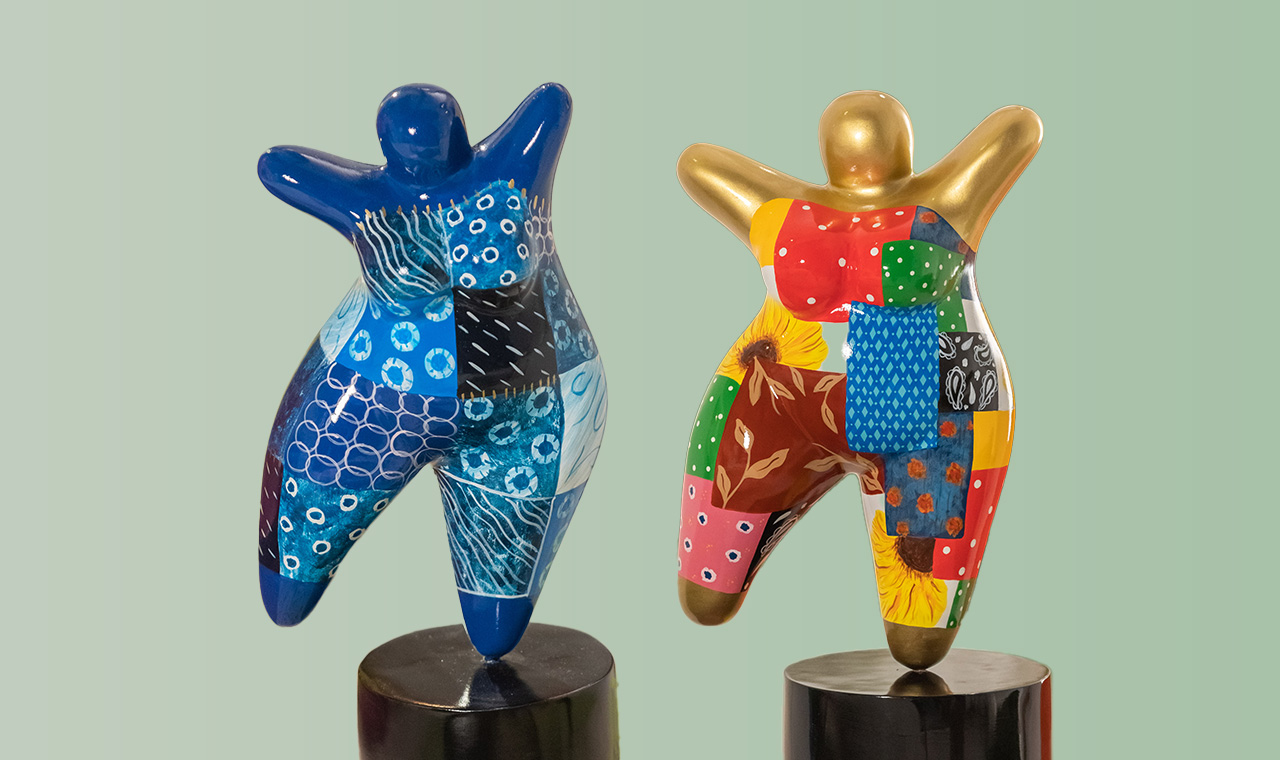 This Fat Lady Statue allows you to draw attention to corners such as an end table, a console surface, or a bookshelf. The piece showcases an exquisitely hand-painted figure in vibrant patchwork detail by artists in the art-filled town of Angono Rizal — a fitting piece for those with a taste towards the quirky.

Patterned Baseball Bats by Beatriz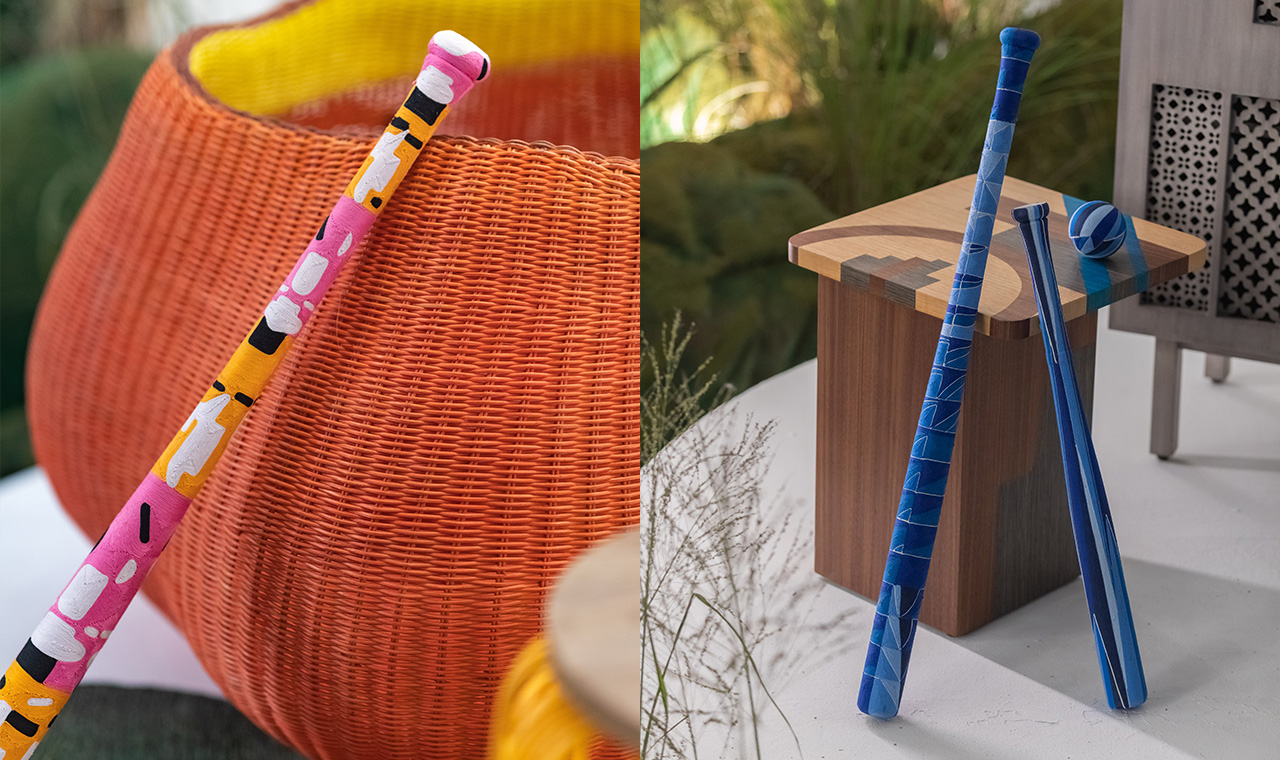 Whether you're into sports or not, these Patterned Baseball Bats designed by Rita Nazareno and Gabriel Lichauco for local accessories brand Beatriz add an artful flair to spacious rooms such as a den or a study. The bats were designed by intricately layering lines of threads by hand with a special gluing technique, forming graphic designs in geometric patterns.
Discover more from Beatriz.

Geometric Lamp by Rafael Lighting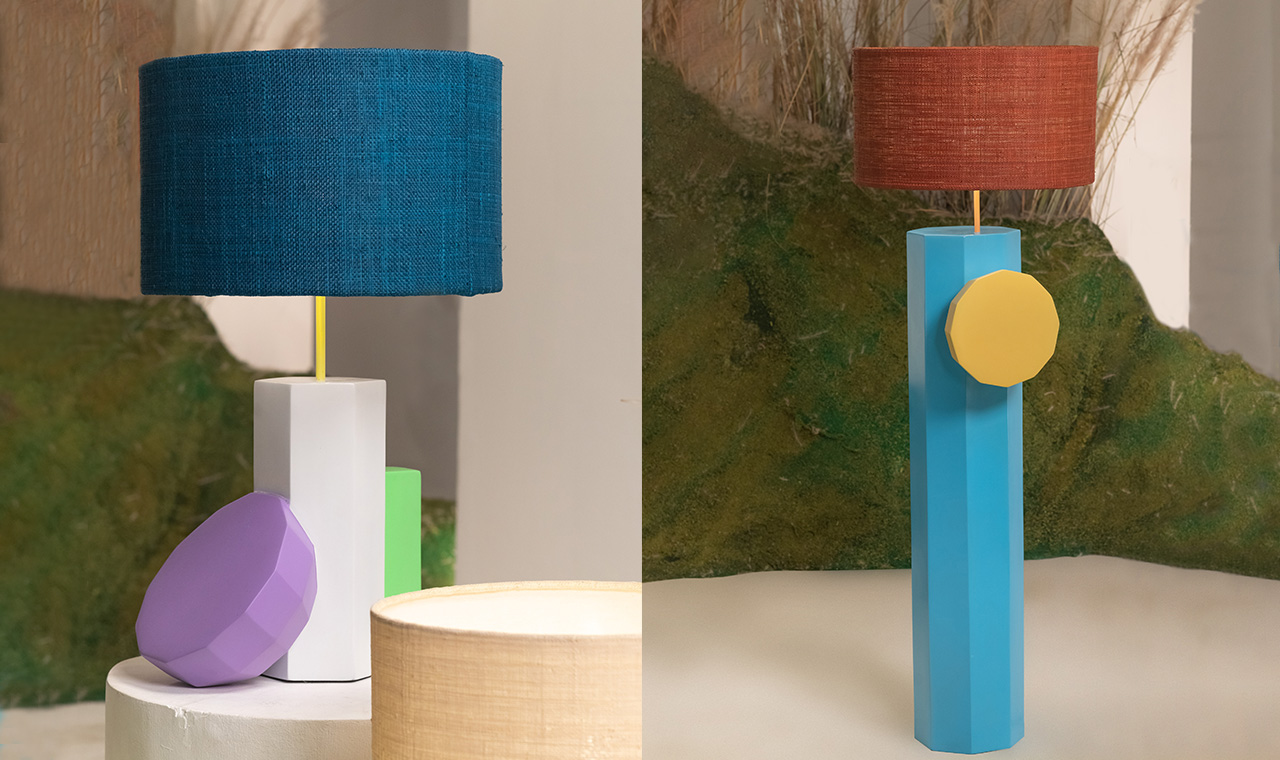 While a lamp can brighten up any room, colorful geometric lamps take it a step further by bringing a pop of color into your space. This geometric lamp by Rafael Lighting punctuates a living room or a bedroom with its vibrant hues and modern silhouette. A leader in the lighting space, Rafael Lighting masterfully creates lighting fixtures with an elegant play on local, organic materials such as raffia and timber.
Discover more from Rafael Lighting.

Fuzzy Stool by Junk Not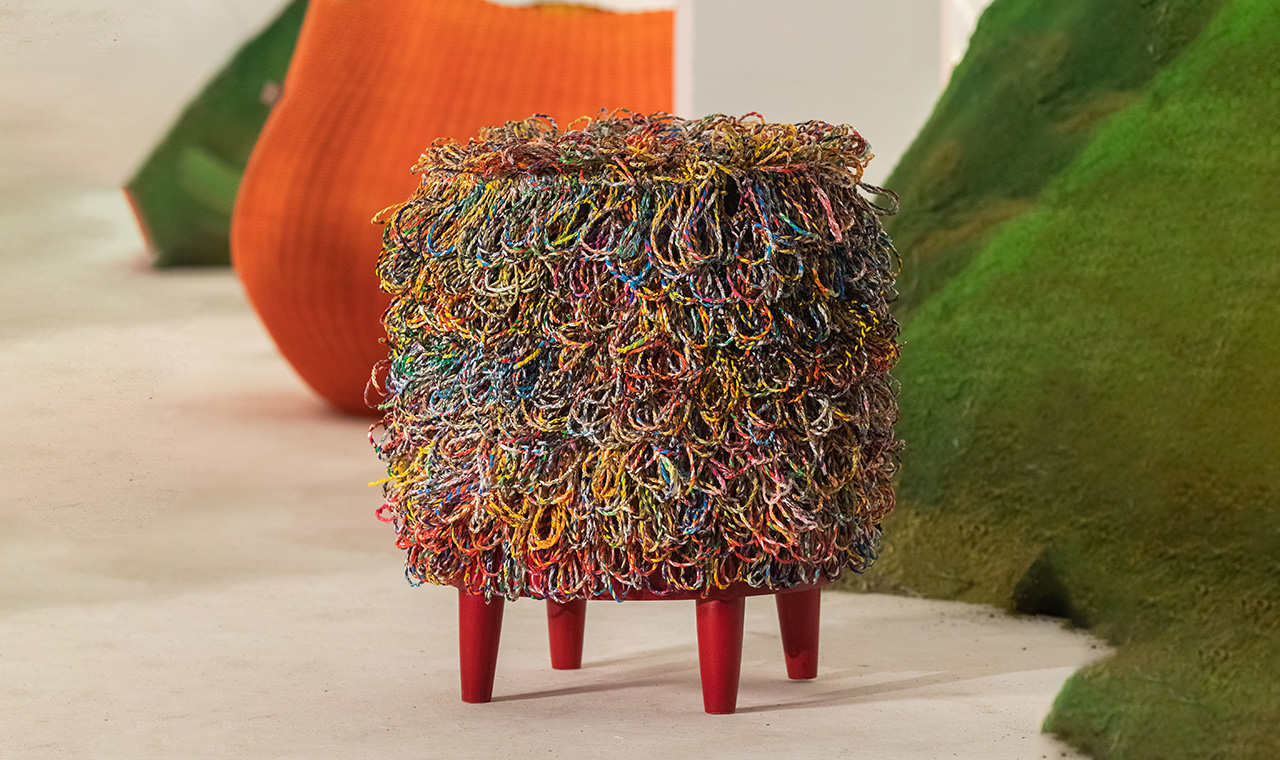 Stools are great functional accents for spaces — adding aesthetics as well as more seating arrangements for guests. This fuzzy stool by Junk Not is a real conversation starter not just for its design, but its story — the piece is made of plastic ropes that were woven from recycled waste found in ocean waters. Junk Not founder and designer Willie Garcia developed an intricate rope plastic technique that up-cycles plastic waste for fashion and furniture pieces.
Discover more from Junk Not.

Patterned Wooden Side Tables by South Sea Veneer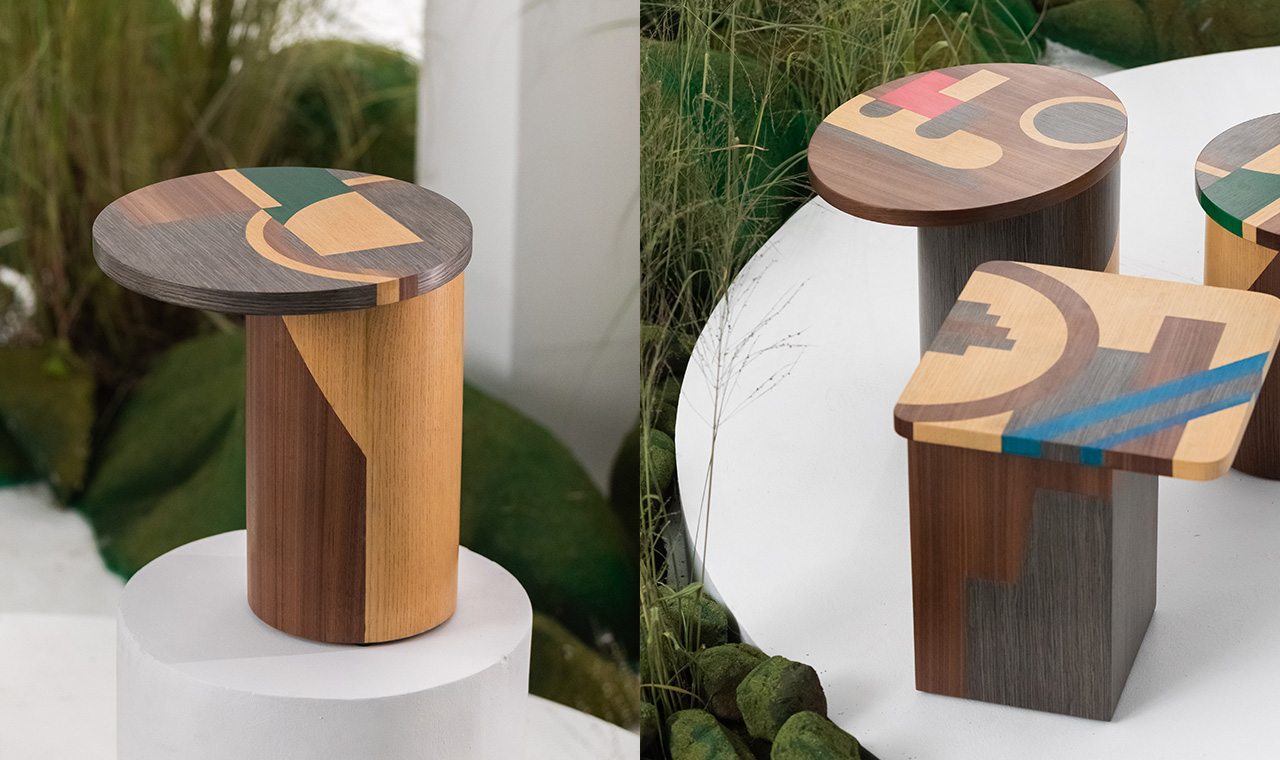 For subtle hues, the Patterned Wooden Side Tables by South Sea Veneer also add a modern yet elegant touch to a room. Crafted by expert woodworkers in Pampanga, each design features seamless wooden marquetry to create geometric shapes and contrasts in patterns.
Discover more from South Sea Veneer.

Punchy colors, and intricate patterns and textures add vibrance and personality to your spaces. Find your next home curiosities at FAME+, with artisanal pieces made in the Philippines — weaving striking designs, time-honored traditions, and the integrity of local materials.